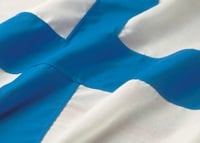 For more than a decade, alleged file-sharers around the world have been pressured to pay significant settlement fees.
These so-called copyright-trolling efforts are fairly straightforward. Copyright holders obtain a list of 'pirating' IP-addresses and then request a subpoena from the court, compelling ISPs to hand over the associated customer data.
In recent years, several news reports have appeared on these cases in the US, UK, Canada, Sweden, Denmark and elsewhere. In Finland, they have been a common sight since 2013.
One of the outfits that spearheaded the practice locally is the Helsinki-based law firm Hedman Partners. Representing a variety of movie companies, it went after tens of thousands of alleged pirates, asking them to pay hundreds of euros in damages each.
One of the firm's targets was a Ritva Puolakka, While she first appeared to be just another target, Puolakka was not intent on paying the 800 euros in damages the law firm requested. Quite the opposite, she went on the offensive.
Puolakka became an active opponent of the so-called "copyright trolling" practice. She denied any wrongdoing. On top of that, she went after the law firm requesting that it hands over any and all data it had on her, stating that it's her right to have access to this under local privacy law.
The law film partly complied with this request but also held quite a bit of information back. Handing over all data could cause damage to the business relationship with the rightsholder, the argument was. This undisclosed information was technical evidence of the alleged infringement such as IP-address logs.
The law firm further pointed out that, because the woman had denied distributing films, the information might not apply to her but to someone else.
Puolakka was not satisfied with the limited disclosure and with backing from the data protection officer, she took the matter to the Administrative Court, which sided with her.
The Administrative Court ruled that the law firm didn't properly justify the limited right of inspection. The law firm's duty of professional secrecy is not a legitimate ground for restriction, and Puolakka's right to control her data weighs stronger.
The Court concluded that, under the Personal Data Act, accused file-sharers are allowed to have access to all logging information related to their IP-address, regardless of whether someone else may have used the connection.
While this ruling doesn't help any defendant to get rid of any settlement demands, it could lead to an administrative overload for the law firm. If tens of thousands of accused pirates request access to all IP-address logs, there's a lot of paperwork to go through.
TorrentFreak spoke to Puolakka, who also takes part in the local MuroBBS community, which actively helps accused file-sharers. She told us that she's happy with the outcome and hopes that it will help to frustrate the copyright-trolling efforts.
MuroBBS activist Hasturinpoika, meanwhile, encourages other victims to request their data from Hedman Partners. With the recent ruling and the EU's new GDPR regulation, the law firm will have to comply.
"I would encourage to all those who have received letters from copyright trolls to use this decision to check out their information because now that GDPR in effect, there is possible to sanction the trolls more severely if they don't obey with the new regulation," Hasturinpoika tells us.
The Administrative Court's decision can still be appealed at the Supreme Administrative Court. However, considering the recent history, Puolakka is not going to back away from her battle against copyright-trolling.