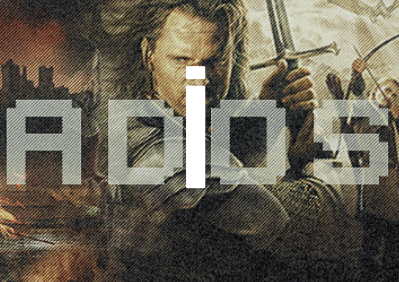 After building their sites almost from scratch and then populating them with the right kind of users, private torrent site owners understand the long haul.
Private tracker users also tend to be more invested, partly due to a community spirit mostly absent from public sites. For these reasons and more, merging two private sites into one is a fairly rare occurrence.
Private torrent trackers HDCity and HD-Spain did have things in common, not least a shared interest in Spanish-focused HD content, movies and TV shows in particular.
Operating from a .li domain, HDCity had its own encoding team, and becoming a member was no easy task. Opinions varied, but some believed that HD-Spain had more to offer. Soon that would become undisputed.
Time to Merge
Following a decision to merge the sites, the initial plan was for both to lose their identities and then reemerge as an ambitious single project, with fresh branding and a brand new name – Pixelados.
When it became clear that the Pixelados project needed more time, users from HDCity were migrated to HD-Spain as an interim measure. In time, HDCity ceased to exist and in line with tradition, the site departed with the usual quote from The Hitchhiker's Guide to the Galaxy.
Those behind the merged torrent sites previously joked that the site would become "Schrödinger's tracker" – HD-Spain.com carrying the merged user data with Pixelados.tv the new domain – despite not actually being the Pixelados as planned.
As recently as December 2022, both HD-Spain and Pixelados domains remained in use. A few days ago, all domains suddenly fell out of service. When they returned, any hope of Pixelados still being alive – or even both dead and alive – was removed.
Another ACE Shutdown
Like hundreds of sites over the past five years, Pixelados/HD-Spain had succumbed to the legal threats of the Alliance for Creativity and Entertainment.
"As you can see (or not yet, depending on how you refresh the hd-spain.com and pixelados.tv domains in your browser) the domains now point to a website owned by the 'Alliance For Creativity And Entertainment'," an announcement by the sites' operator reads.
"Currently, copyright laws in Spain allow websites to be sued for distributing files by any method that infringes copyright, whether or not there is a profit motive. If there is and it can be proven, the complaints would go through criminal proceedings with possible jail sentences and fines."
Pixelados/HD-Spain had always maintained a no-profit policy, but as its operator notes, even when there is no profit involved, claims under civil law remain viable and can lead to damages awards reaching hundreds of thousands of euros. Technically, that's not even the limit, but another option was also on the table.
"In exchange for NOT UNDERTAKING ANY LEGAL ACTION against those responsible for the websites or those related to it, the 'Alliance For Creativity And Entertainment' has retained ownership of the existing domains and of course requires the activity of the websites to cease," the announcement adds.
"And that is how it will be done, it is well known to all that we have NEVER had any profit whatsoever, but this is a hobby, and as such at the moment that it may present a problem for any person in charge of the website or a relative, we close everything for real."
With the domains transferred, all that remained was to finish the job. The announcement adds that everything has been destroyed; the website, hardware, and all data related to all users – nothing exists.
"Thank you all very much for the time shared, both in good times and in bad."
Another Site Added to The List
For ACE, this shutdown is just another day at the office. After sending investigators to approach the site's operator in Santiago de Compostela, Spain, an agreement was reached for everything to be shut down.
"Thanks to ACE's rapidly expanding global network and decisive action against illegal piracy operators, the legal marketplace for creative content has never been so well protected," says Jan van Voorn, Executive Vice President and Global Content Protection Chief of the Motion Picture Association and Head of ACE.
"As we enter 2023, our coalition is better equipped than ever to target and shut down the pirates who threaten the legal creative economy."
ACE reports that 26,000 torrents attracted 300,000 visits to the domains each month, with almost all traffic coming from Spain.
At the time of writing, the domains hd-spain.com and pixelados.tv are in the hands of the Motion Picture Association along with two other related domains – hd-spain.org and hdspain.org.