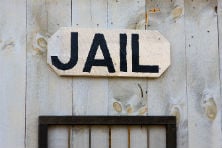 In the early 2000s, international and Danish entertainment industry groups joined forces to tackle the rising threat of piracy affecting movies, TV shows, music, and similar products.
The result was the anti-piracy group Antipiratgruppen (now RettighedsAlliancen / Rights Alliance), an organization dedicated to tackling the problem of unlicensed sharing.
Like all such operations, Antipiratgruppen needed legal representation and local law firm Johan Schlüter was hired for the job, representing groups including the MPAA.
In subsequent years, Johan Schlüter (which was founded by a lawyer of the same name) was involved in numerous anti-piracy cases. However, something was seriously amiss in this company that had long claimed to protect the interests of its entertainment industry clients.
Following an investigation into the company's accounts by auditing company Deloitte, financial irregularities amounting to millions of dollars were reported in the media during 2015.
The Johan Schlüter law firm should have been distributing huge sums to movie and TV industry associations and their underlying rightsholders but its three partners – Johan Schlüter himself, Lars Halgreen and Susanne Fryland – had been lining their own pockets instead. Massive sums were siphoned away from their clients.
Yesterday, after more than 20 hearings during which the defendants maintained their innocence (with Schlüter and Halgreen painting themselves as victims of Fryland's actions), all three were found guilty of fraud and false accounting to the tune of 100 million Danish kroner (US$15.83m).
Johan Schlüter was sentenced to four years in prison, Susanne Fryland was ordered to serve five and a half years, and Lars Halgreen was sentenced to nine months. Because of his age, Schlüter's sentence is conditional. Due to his relatively minor role, so is Halgreen's.
"The court has ruled that gross economic crime has been committed. And the prison sentences take into account the crime committed," special prosecutor Malene Stage Christensen told DR News.
The Johan Schlüter law firm went bankrupt in 2015 and, during the trial, events leading up to its demise were placed under the spotlight.
It transpired that in addition to being a partner in the law firm, Susanne Fryland was also a director of a subsidiary company which was responsible for managing registration, collection and administration rights for various film and TV associations.
The prosecutor presented an email sent by Fryland to the account manager at the subsidiary noting that Johan Schlüter in Copenhagen was "screaming for liquidity". When asked who was screaming, Fryland pointed the finger at Schlüter and Halgreen.
"When they looked at liquidity in Copenhagen, did Susanne Fryland print an invoice to an association?" the prosecutor asked.
"Yes," Fryland confirmed.
The trial heard that this kind of fraud, including but not limited to issuing unwarranted invoices, had been ongoing for at least four years.
Schlüter, a former director general of IFPI, was banned from practicing law and running a company. His lawyer, Jakob Arrevad, says he will read the verdict before deciding whether to file an appeal, DR.dk reports.
Susanne Fryland, who wasn't in court to hear the decision, was also banned from practicing law and running a company. She immediately filed an appeal, as did former associate Halgreen, who was banned from practicing law for two years.