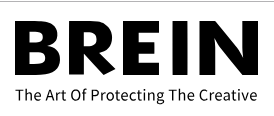 Founded before Napster, BREIN has forged itself a unique niche in anti-piracy enforcement.
It not only tackles smaller-scale distributors and facilitators of infringing content, but has also obtained some of the most important legal precedents against the largest of targets, ones that will carry momentum for years to come.
For these reasons and more, it's always prudent to keep an eye on what BREIN is doing. The anti-piracy outfit is loved by some and hated by others but if nothing else, BREIN is more open and pragmatic about its activities than others operating in the same space. And BREIN is always busy, as its latest six-month update reveals.
Coronavirus Hasn't Slowed BREIN Down
Perhaps unsurprisingly, BREIN begins with an observation concerning the coronavirus, a pandemic that has touched everyone in some way but the creative sectors perhaps more than most. In normal times, many pirates justify pirating music, for example, by choosing to support their favorite bands at live gigs, paying entrance fees and buying merchandise. As BREIN points out, in most countries those options have now been taken away.
"Gigs are no alternative to loss of income due to illegal streaming and downloading, and certainly not with Corona slashing into the income from gigs. Piracy and Corona is a double whammy," BREIN writes.
The world of cinema has been affected too. It's not uncommon for people to complain about overcrowded cinemas with expensive snacks that take advantage of consumers, so an occasional free download is an antidote to that. Now, however, cinema revenues are taking a battering everywhere and even affecting the supply of fresh movies on pirate sites.
'Street' Level Enforcement Activities
With this backdrop, BREIN says it has carried out almost 250 actions thus far this year against those offering pirated content for free. It's also removed more than 765,000 search results pointing to illegal content and made more than 1,000 "interventions" on online auction sites to remove adverts offering illicit content.
BREIN says that most of these matters are settled out of court, often concluded with an agreement to stop certain activities. In other cases, financial settlements are reached along with compensation for legal fees. Other matters can see BREIN's lawyers go head to head with defendants' who want to put up a fight, but end up changing their minds "at the eleventh hour" after incurring more costs, the group says.
BREIN also has plans to deal with frequent and long-term uploaders. The plan was first aired in 2016 and while it has taken action against numerous individuals since, its large-scale "awareness project" has yet to appear. According to the anti-piracy group, an announcement on that will be coming soon.
Enforcement Activity Against Intermediaries
Tackling smaller-scale infringers is often the 'bread and butter' work of many anti-piracy groups but BREIN has a reputation for hand-picking certain cases in order to set legal precedents. For example, it was BREIN's work that led to a definitive ruling from the EU's highest court that users streaming unlicensed content to their homes are breaking the law, something that was previously considered a gray area. The illegality of selling pre-loaded set-top boxes was also confirmed.
BREIN says it is now engaged in legal action with the aim of compelling Internet intermediaries, which currently enjoy limited liability, to cooperate more in anti-piracy matters, including providing identifying data on their users/customers.
"Intermediaries must cooperate in enforcement, not only in the event of shutting down or blocking [services], but if necessary also by providing identifying data. Intermediaries for suppliers of illegal offerings or providing access to such offers must also have reliable identifying data [of users/customers], otherwise the 'perpetrators' can pass through elsewhere anonymously," BREIN writes.
"If intermediaries have their services resold by others – we have already seen this almost as standard with Dutch 'hosting' providers, who therefore advertise themselves as an 'access' or 'upstream' service – then they must oblige their contracting parties to verify their identity per perpetual clause from corporate customers."
Whether BREIN will achieve these goals will remain to be seen but the group has a reputation for persistency.
Way back in 2010, BREIN went to court to try and force Ziggo, the Netherlands' largest ISP, to block The Pirate Bay. Via an interim order, the group already managed to block the site and 258 mirrors and proxies in 2019 alone but this June, BREIN finally obtained the ruling it was looking for, opening up the possibility of wider blocking in the Netherlands.
"We have a 'building block' strategy in which we gradually build case law that assists our enforcement measures. You can point back to this in the future," BREIN explains.
"We will also go to the highest European court for this, and not without success. That can be a long-term process. Even though a lot has been gained in recent years, not only in the legal field, but certainly also socially and politically, we are far from there," the group concludes.