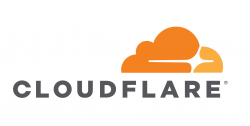 In August, Cloudflare CEO Matthew Prince decided to terminate the account of controversial neo-Nazi site Daily Stormer.
"I woke up this morning in a bad mood and decided to kick them off the Internet," he wrote.
The decision was meant as an intellectual exercise to start a conversation regarding censorship and free speech on the internet. In this respect it was a success but the discussion went much further than Prince had intended.
Cloudflare had a long-standing policy not to remove any accounts without a court order, so when this was exceeded, eyebrows were raised. In particular, copyright holders wondered why the company could terminate this account but not those of the most notorious pirate sites.
Adult entertainment publisher ALS Scan raised this question in its piracy liability case against Cloudflare, asking for a 7-hour long deposition of the company's CEO, to find out more. Cloudflare opposed this request, saying it was overbroad and unneeded, while asking the court to weigh in.
After reviewing the matter, Magistrate Judge Alexander MacKinnon decided to allow the deposition, but in a limited form.
"An initial matter, the Court finds that ALS Scan has not made a showing that would justify a 7 hour deposition of Mr. Prince covering a wide range of topics," the order (pdf) reads.
"On the other hand, a review of the record shows that ALS Scan has identified a narrow relevant issue for which it appears Mr. Prince has unique knowledge and for which less intrusive discovery has been exhausted."
ALS Scan will be able to interrogate Cloudflare's CEO but only for two hours. The deposition must be specifically tailored toward his motivation (not) to use his authority to terminate the accounts of 'pirating' customers.
"The specific topic is the use (or non-use) of Mr. Prince's authority to terminate customers, as specifically applied to customers for whom Cloudflare has received notices of copyright infringement," the order specifies.
Whether this deposition will help ALS Scan argue its case has yet to be seen. Based on earlier submissions, the CEO will likely argue that the Daily Stormer case was an exception to make a point and that it's company policy to require a court order to respond to infringement claims.
Meanwhile, more questions are being raised. Just a few days ago Cloudflare suspended the account of a customer for using a cryptocurrency miner. Apparently, Cloudflare classifies these miners as malware, triggering a punishment without a court order.
ALS Scan and other copyright holders would like to see a similar policy against notorious pirate sites, but thus far Cloudflare is having none of it.