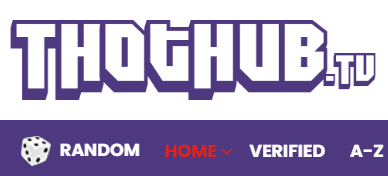 Cloudflare is a CDN provider that doesn't host any copyright infringing material, but several of the company's customers do.
This has resulted in various copyright infringement allegations, including lawsuits in the US, Europe, and elsewhere.
While Cloudflare positions itself as a neutral intermediary that can't do anything to stop pirate sites, not all courts agree. Just this month, courts in Germany and Italy ruled that Cloudflare must take action against copyright-infringing customers.
Waidhofer vs. Thothub
In the US, the company is also involved in various copyright infringement lawsuits. One of the most prominent was filed this summer by Deniece Waidhofer, a Texas-based model with millions of followers, who sells sexy pictures of herself online.
Like many others, Waidhofer offers different subscription levels for her photos, charging up to $1,000 per month for the sexiest footage. That sounds like a profitable business, but as with all content published on the Internet, pirates can step in to ruin the party.
Some of her 'fans' abuse the exclusive paid access to post her photos in public. This is done in many places, including specialized sites that focus on such exclusive leaks. Up until a few weeks ago, the website Thothub was one of the biggest players in this market.
Copyright Lawsuit Involves Cloudflare
Unhappy with the state of play, Waidhofer took Thothub to court. In a complaint filed at a federal court in California, she accused the site's alleged operator – who goes by the name "Captain Thotcakes" – and the site's members of direct copyright infringement.
The claims also apply to several advertisers and Cloudflare, the CDN provider used by the site. Together, these parties are also charged with other claims, including violations of the Racketeer Influenced and Corrupt Organizations (RICO) Act.
Soon after the lawsuit was filed Thothub went offline and it hasn't come back since. This is an early victory for the model, but it doesn't mean that the case is over. Cloudflare still has to defend itself against the allegations and a few days ago the company countered these in court.
Cloudflare Wants Claims Dismissed
In a 34-page filing, Cloudflare refutes the allegations. It asks the court to dismiss all claims, describing the lawsuit as a "frivolous" attempt to hold an innocent third-party intermediary liable.
"Plaintiff's attempt to turn the fact that a single website signed up for Cloudflare's services online into a wide-ranging criminal conspiracy is frivolous," Cloudflare writes.
"Plaintiff's effort to hold Cloudflare liable for copyright infringement that allegedly occurred on Thothub, simply because Cloudflare provided content-neutral infrastructure and security services, lacks any basis."
Cloudflare stresses that, in her complaint, Waidhofer herself emphasizes that the company's role is limited to providing services such as infrastructure support, content delivery networking, and DDoS mitigation.
Insufficient Evidence
According to the CDN provider, the copyright infringement allegations can't be backed up. For example, there is insufficient evidence to show that it purposefully contributed to any infringing activity.
The RICO conspiracy claim fails as well, Cloudflare argues. This requires proof that the companies involved caused Waidhofer harm and that there is a close, direct, and causal connection with Cloudflare's business activities.
This is not the case here, Cloudflare argues, while pointing the finger at the model's 'fans' who leaked the content.
"Rather, her alleged injury stems from acts of her own subscribers and fans in 'leaking' her alleged images, and from acts of Thothub and its users in posting them online and making them available to others," Cloudflare writes.
Minimal Involvement
The company says it did nothing to purposefully cause these infringements. Even if the company didn't exist, the 'pirate' site could still operate through another CDN provider, or without one.
"Cloudflare does not own or operate Thothub, cannot control what is posted on any given website, and lacks the ability to remove infringing content. Removing Cloudflare's services would do nothing to remove the content."
With a timely Halloween reference, the company tries to emphasize its neutral role.
"Cloudflare could not plausibly be considered the proximate cause of any harm flowing from the use of this type of service, any more than a Halloween supply company could be said to have 'caused' a bank's losses from masked robbers," it adds.
Based on these and a variety of other arguments, Cloudflare asks the court to dismiss all claims. This request is now with the court, which will likely hear Waidhofer's response before making a final judgment.
—
A copy of Cloudflare's motion to dismiss is available here (pdf)