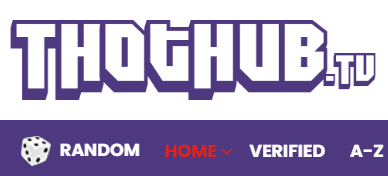 The Internet has brought us many new creators and publishers, some of whom are able to make a decent living from their work.
The stories about YouTubers who make millions are well known. These web-stars earn their money through advertising, but there's also a group of creators that have a more direct approach.
In recent years there's been an influx of models who share their, often sexy, pictures and videos in exchange for a monthly subscription. These creators use platforms such as Patreon and Onlyfans to share and monetize their work.
This is also the case for the Texas model (De)Niece Waidhofer, who has gathered a dedicated group of paying fans over the years. The exact size of her following is not known but with nearly two million Instagram fans, her appeal is obvious.
Pirates Harm Business Model
Waidhofer offers different subscription levels for her photos, going all the way up to $1,000 per month for the sexiest footage. That sounds like a profitable business, but as with all content that's published on the Internet, pirates are a problem too.
While there are plenty of people who are willing to pay for this type of content, pirates prefer to get it for free. These people gather on dedicated sites where they share the exclusive content with other users. On Thothub, for example, which describes itself as the world's leading 'free e-girl community porn site.'
Waidhofer is not happy with these sites and recently stopped sharing 'VIP snaps' because of this 'leak problem.' In an effort to stop the leaks, she also lawyered up and sued Thothub and third-party companies it works with, including CDN provider Cloudflare and advertisers Bangbros and Multi Media.
Thothub, Cloudflare, and the Racketeering Conspiracy
In the complaint, which was filed at a federal court in California, Waidhofer describes herself as a creator who sells photographs for herself in lingerie or costume. According to the legal paperwork, her earnings place her among the top 1% of all OnlyFans users.
Thothub is messing with this successful business model by publishing the photos and additional unpublished nude works for free, the lawsuit alleges.
"This is an action to stop a pirate website called Thothub, its Members, and co-conspirators from continuing to distribute digital content stolen from Waidhofer […] and to hold accountable Thothub and its co-conspirators for exploiting Waidhofer's works and body for their own ends," the complaint reads.
Thothub not only uses the images without permission. The site and its members also exploit her as a sexual object, or in their own words, a 'thot'.
"Defendants display Waidhofer's content on Thothub and describe her to millions of viewers as a dehumanized sexual object that lacks control and agency over her works and body, how her works and body are used, and by whom," the complaint reads.
Through the lawsuit, the model hopes to hold the site, its operator – who goes by the name "Captain Thotcakes" – and its members accountable for direct copyright infringement. The same also applies to Cloudflare, the CDN provider that's used by the site.
Allegations Against Cloudflare
Cloudflare is also charged with other claims, including violations of the Racketeer Influenced and Corrupt Organizations (RICO) Act.
"Defendant Cloudflare is a co-conspirator of Thothub that aids and abets Thothub's criminal activity. Cloudflare contracts with Thothub to provide content delivery and security services for Thothub. In this role, Cloudflare makes unauthorized copies of creators' stolen copyrighted works," the complaint reads.
Cloudflare isn't only accused of copyright infringement. It's also described as an anonymity shield that hides the true hosting location of Thothub.
In addition, a lack of copyright enforcement makes the CDN provider popular among pirate sites, the complaint notes, pointing to a European Commission report which found that more than half of the top pirate sites used Cloudflare.
"Cloudflare also acts as a lookout man for Thothub, masking Thothub's true identity and server locations. This prevents creators from effectively enforcing their rights against Thothub. This is a major selling point for Cloudflare.
"Cloudflare's permissive approach to repeat infringement, and its willingness to pretend it can do nothing to stop the repeat infringement, is highly attractive for pirates like Thothub."
RICO Conspiracy Includes Advertisers
According to Waidhofer, Cloudflare is part of a RICO conspiracy, together with Thothub, the site's users, and the advertisers Bangbros and Multi Media.
The complaint shows a screenshot of Thothub where the advertisers are prominently listed alongside a photo from Waidhofer. The complaint suggests that these companies, who also produce adult content, are immune from having pirated copies of their works published on Thothub in exchange for their financial support.
"In exchange for their financial support, the Advertiser Defendants also receive a form of immunity or protection from Thothub against having their own digital content stolen and illegally distributed by Thothub and its associates," the complaint reads.
Through this lawsuit, Waidhofer hopes to shut down Thothub and hold it liable for the damage it's done. The same also applies to the other defendants, including Cloudflare and the advertisers, which are claimed to be part of a racketeering conspiracy.
Thus far none of the defendants has responded officially to the complaint. However, when we checked this morning, Thothub had removed all of Waidhofer's images from the site.
Instant update: Thothub is now down for maintenance with an 'unknown' ETA.
Update August 6: The maintenance message has disappeared and the site has gone into space.
—
A copy of the complaint filed at the US District Court at the Central District of California on behalf of Deniece Waidhofer is available here (pdf)