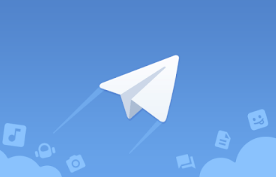 With over a quarter billion active users, Telegram is one on the most used messaging apps.
In addition to direct chats, the application also allows people to create channels through which they can broadcast messages to unlimited audiences. This feature is regularly abused by pirates.
These Telegram troubles were pointed out by the Motion Picture Association (MPA) just recently. The Hollywood group sees copyright infringement as one of Telegram's growth drivers and it urged the US Trade Representative to put the service on the annual list of notorious piracy markets.
"One of its growth drivers is the presence of copyrighted content on the platform, core features that support the sharing and discoverability of unauthorized files, protect anonymity of uploaders, and make consumption easy and convenient supercharging the circulation of infringing content, whether deliberate or accidental," MPA wrote.
The movie industry group notes that Telegram has made some improvements on the compliance front, but it lacks a streamlined takedown process. Further improvements may come in the future, but not all rightsholders are willing to wait. This has made Telegram the subject of several court actions.
Telegram Blocking Injunction
A few days ago copyright holders scored a win at the Intellectual Property Court in Lisbon, Portugal. The case was brought by Visapress, which acts on behalf of several newspaper and magazine publishers, and the film industry association GEDIPE.
The groups complained about 17 channels that are publicly available through Telegram. Together, these channels reportedly have more than 10 million members who have access to a wide range of movies, TV shows, newspapers, and magazines.
The complaint notes that Telegram allows users to store large files which makes sharing of pirated content relatively easy. This resulted in widespread copyright infringement of a wide variety of content, including Disney's "Mulan" and Netflix's "Elona Holmes," as well as local print publications.
Since some channels have more than a million users, who come from all over the world, this type of sharing activity can't be characterized as personal use. The rightsholders, therefore, argue that Telegram should block the channels.
After reviewing all arguments the Lisbon court decided to grant the blocking injunction. The court recognized that freedom of expression on the Internet is important but it sees this injunction as appropriate and proportionate.
Blocking Measures are Not Perfect
This doesn't mean that blocking measures are perfect. The court recognized that the effectiveness will be limited. Channels owners can simply change their brand or start a new group altogether. However, doing something is better than doing nothing at all.
"I understand that although the requested blocking may not be fully effective, it is an adequate and proportionate means to at least try to ensure respect for intellectual property rights, leading to the deterrence of sharing and availability of such contents," the order reads.
The injunction was issued without Telegram being heard. The Lisbon court was not able to reach the company through its address in Dubai, despite help from the local embassy. Telegram will be able to appeal the injunction if it chooses to, however.
It's unclear whether Telegram has already taken action. The channels in question are only identified by their names, which are easy to change. This could make it easy to bypass the blocking injunction.
For example, the most popular channel, "Netflix HD Movies Series," reportedly had close to four million members. When we search for it today, we are directed to a channel with a new name but the same member count.
We also checked another channel titled "Portal Filmes™ Play," which is no longer available. Instead, a Telegram popup message informs us that it is "unavailable due to copyright infringement."
More Legal Action Could Follow
Carlos Eugénio, Executive Director of Visapress, informs TorrentFreak that the injunction is seen as an important victory in the battle against online piracy. But it's just the first step and similar orders could follow.
Visapress also recognizes that blocking measures can be circumvented. However, Eugénio believes that if the Telegram channels change their name, Telegram should be aware, and take action against these new 'brands.'
"Changing the name of the groups and chats is a simple way that their administrators have to bypass the court order but Telegram knows this. In my opinion, this decision obliges them to remove or block access to these groups and chats."
While Telegram didn't defend itself in court, Visapress hopes that the company will comply with the injunction. If not, the organization could try to have Telegram blocked entirely, which will have far-reaching consequences for all users.
"If they do not comply, we will have to make a stronger case that could result in a request to block access to the Telegram application as a whole," Eugénio tells TorrentFreak.
—
A copy of the injunction issued by the Intellectual Property Court in Lisbon is available here (in Portuguese)