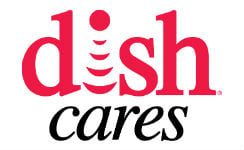 US broadcaster DISH Networks is well known for its seemingly relentless pursuit of groups and individuals who access and rebroadcast the company's content without permission.
In recent years, DISH has targeted a number of 'pirate' IPTV providers, sometimes under the Federal Communications Act and in other instances under copyright law. A new lawsuit filed in the United States falls into the latter category and claims that unlicensed IPTV service Universe IPTV infringes its exclusive rights.
Copyright Infringement Lawsuit Targets Universal IPTV
The suit targets five 'doe' defendants, together doing business as Universe IPTV and Universe TV. The complaint alleges that the service's business was carried out via several domains, including but not limited to World-Universeiptv.com, Uni-Update.com, and UniWeb.online.
DISH explains that it has contracts and licensing deals to transmit more than 400 channels in the United States and also acquires copyrights for shows that air on various channels, whether transmitted via satellite or the Internet. Some of these works are registered with the Copyright Office in the US while DISH holds the exclusive distribution and public performance rights for others that are unregistered.
Universal IPTV has not been authorized by DISH to distribute these protected works and channels, the suit claims, so has therefore breached the company's exclusive rights.
"Defendants distribute, sell, and promote Universe Subscriptions to consumers, including Service Users, and to resellers, including Universeonlinetv.co; Universeiptv.stream; Universeiptvs.com; Iptvuniverse.net; and Universe2iptv.com, with knowledge that these and other resellers distribute, sell, and promote Universe Subscriptions to Service Users," the complaint reads.
"Defendants promoted the Universe Service on their World-Universeiptv.com website, instructing consumers that '[t]here are more than 40,000 channels, films and series in every country in the world,' 'we are constantly expanding the number of channels,' they have '[a]ll channels,' and 'we continuously update our service'," DISH adds.
Universe Advertised on Facebook and Instagram
The complaint alleges that Universe advertised to consumers and potential resellers of its service on social media, including Instagram and two Facebook accounts, where it promoted the availability of channels including CBC and CBC Drama, among others.
DISH says that the social media platforms removed these pages for violations of Facebook's policy on copyright infringement. A Twitter account was also deleted but a Telegram page offering the service remains online.
DISH Asked About Becoming a Reseller Via WhatsApp
Via its websites and social media, subscriptions were offered at the rate of $70 for 12 months, $40 for six months and $22 for three months worth of access. The IPTV supplier also invited people to get in touch via WhatsApp to become a reseller, so that's exactly what DISH did as part of its investigation.
"In July 2020, DISH's investigator contacted Defendants through WhatsApp at +43 [redacted] to inquire about becoming a reseller of Universe Subscriptions.
"Defendants responded that the price for one three month Universe Subscription was 20 Euro (approximately $22) and the price for ten three month Universe Subscriptions was 200 Euro (approximately $220) with payments to be made to their PayPal account [redacted]@gmail.com," the complaint reveals.
Attempts to Take Down Universal IPTV Failed
Universe IPTV reportedly told DISH investigators that they live in Austria but it appears that the broadcaster's attempts to take their service down weren't successful.
Between August 27, 2019 and the filing of its lawsuit, DISH sent at least 10 cease-and-desist notices to the IPTV outfit, none of which received a response. During roughly the same timeframe, DISH also filed at least 14 complaints with CDN networks associated with the Universe service, some of which were forwarded to the defendants. However, DISH claims that even CDNs took action to remove content, Universe simply shifted to other CDNs or locations.
Copyright Infringement Claims Running to At Least $5 Million
In addition to demanding a permanent injunction against the defendants under 17 U.S.C. § 502 of the Copyright Act, preventing Universe IPTV from streaming, distributing, publicly performing, and selling or providing its content in the United States, DISH also demands substantial damages.
"For 37 or more registered works, statutory damages as awarded by the Court up to $150,000 per registered work infringed under 17 U.S.C. § 504(c), or the Defendants' profits attributable to the infringement of those registered works under 17 U.S.C. § 504(b)," the complaint requests.
For any and all unregistered works (DISH lists more than 200), the company demands defendants' profits attributable to the infringement of those works. When all is considered, the broadcaster is requesting well in excess of $5 million in damages and potentially, depending on the discretion of the court, substantially more.
In common with other pending lawsuits of its type, DISH also seeks to take control of Universe IPTV's domains.
A copy of the complaint can be found here (pdf)