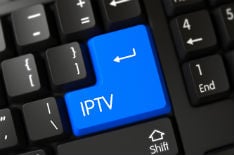 When they don't use protection such as VPNs, pirates who use BitTorrent-like peer-to-peer systems are relatively easy to track down. Their IP addresses are publicly viewable meaning that one subpoena later, content companies can obtain their names and addresses from ISPs.
The situation is quite different when it comes to users of regular 'pirate' IPTV services. Their IP addresses and personal details are usually only known to their provider, so proving infringement is more difficult. Of course, if the IPTV provider itself is targeted by a company like DISH, it may decide to squeal to lessen the pain of its own demise.
In the summer it was revealed that NagraStar had been sending out settlement letters to people it accused of pirating DISH and Bell content using pirate IPTV services. The company reportedly asked for around $3,500 in compensation to make a potential lawsuit disappear.
Now, according to sources cited by CordCutters News, NagraStar and DISH are upping the tempo by threatening yet more IPTV users with lawsuits.
The publication says that it has received multiple reports of people who have been tracked down and provided with copies of their PayPal transactions which showed they purchased a subscription from illicit IPTV services.
Which IPTV services are involved this time around isn't currently public knowledge but a user of RocketIPTV was previously forced to apologize on NagraStar's website as part of a settlement.

None of this should come as a surprise. There are plenty of stories from users around the web indicating that NagraStar has obtained their records from a 'pirate' supplier, whether that was an IPTV provider or, more commonly, someone dealing in Internet Key Sharing (IKS) servers or codes.
In fact, when examining some of DISH's ongoing lawsuits last week, TF noticed a statement from the broadcaster clearly indicating that it had obtained business records from a company called Digital TV that was helping it to sue. An excerpt from the case (pdf), filed on October 1, 2019, provides the details.
While this is a new case, other cases involving DISH, NagraStar, NFusion Private Server, and its resellers have been ongoing for a very long time.
One case, which dates back six years, shows that handing over information to NagraStar is part of the plan and that the company is very thorough in chasing people right down the chain.
While obtaining satellite programming using IKS was once rampant and is still an issue for broadcasters, IPTV is arguably a bigger problem today. With that in mind, it shouldn't come as a surprise that DISH and its partners are branching out to target customers of IPTV services in the same manner.
And with IPTV resellers being asked to pay around $7,500 in settlements, it shouldn't come as a surprise when they hand over subscribers' personal details either. After all, the skin-saving game is hardly new when people are faced with damages claims in the hundreds of thousands of dollars.
TorrentFreak was previously informed that most providers rarely care whether people supply their correct information when signing up for a service. But when PayPal addresses are involved, in most cases DISH is already too close to home.