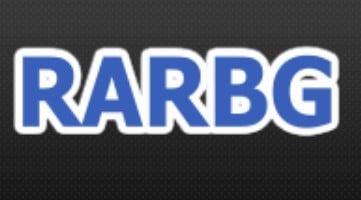 Last week the popular torrent site RARBG closed its doors. The operators cited personal and financial reasons for the surprise decision, which came as a shock to many.
In recent days there have been plenty of attempts to restore the old database. Some are considering the launch of new sites to keep the RARBG spirit alive but collecting metadata and copying a site's design isn't the main challenge.
The shutdown is significant in the sense that a major supplier of pirated content was taken offline. Taking on that role isn't easy; it requires the right connections, technical expertise, and a willingness to risk being taken to court, or worse, thrown in jail.
RARBG Clones and Copycats
Despite the risks, there are plenty of RARBG-themed sites that have seen a flurry of new visitors in recent days. Some launched specifically for the occasion but others were around long before the site said farewell.
What motivates people to run these sites can be difficult to identify. Some operators may believe that they're doing a good deed by harboring refugees, but there are also those that willingly try to deceive people into believing that RARBG is still operational.
Over the past few days, we received multiple tips from the public claiming that RARGB.to was back online. And indeed, those who visit that URL will end up at a site that looks like RARBG.
When people end up at that site using the referral site below, it may seem like the site is indeed back online. Until reality kicks in.
Those who look more closely will soon realize that it's all a façade. RarGB.to isn't the same as RarBG.to and altering the text of the hyperlink, as was done here, doesn't change that fact. However, it hasn't stopped the site from welcoming millions of new users.
Known Trickster
Interestingly, this knockoff site isn't new. The operation has been around for years already and hijacked visitors from the original RARBG during this time. It often ended up higher in Google's search rankings, which helped it to grow to millions of monthly visitors.
With RARBG gone, this number will likely skyrocket effortlessly, to potentially over a million visitors per day.
While the knockoff site does offer torrents, it is merely a collection of material sourced from external sites. The copycat operation doesn't share any 'original' content and sneakily monetizes the RARBG brand, which is obviously starting to pay off now.
There are many sites like this. The motivations of the people running it may be different but most claim that they simply want to 'fill the void' RARBG left behind. However, scraping torrents and links from third-party sources and wrapping them in RARBG foil does little to achieve that goal.
RARBG is Gone
The reality is that RARBG is not coming back. We asked the RARBG team for a comment and they confirm that there are no official proxies, mirrors, or rebuilds. The real RARBG is gone, period.
But does it matter? Before we even finished the sentence above, some people will have discovered a 'new RARBG'. Apparently, this is simply how these things go. That doesn't come as a surprise, of course, as we have seen this trick play out a few times before.
After all, there are plenty of KickassTorrents, Extratorrent, and Torrentz clones around today, even though the original sites have long gone.
Also, the YTS website, which is arguably the largest torrent site in the web, once started as a knockoff. That site releases its 'own' branded content today, but it has privacy issues that put it into a bad light in recent years.
Whether one of the RARBG copycats or clones will eventually stick is hard to predict at this point, especially since the unavoidable legal pressure has yet to kick in. One thing is for sure, however; any and all RARBG 'replacements' have absolutely nothing to do with the original site.