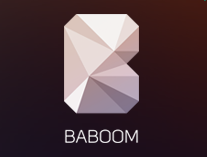 It's been under development for more than two years and in just a few months Kim Dotcom's Baboom should be ready to launch. In the meantime the company has been outlining its vision for a listing on the Australian stock market.
Baboom's 41-page prospectus invites investors to take a share in a company aiming to provide a special service to both artists and users. While allowing the former to pick up an industry-beating 90% of the spoils, the latter will have the opportunity to listen to music for free, a combination that Baboom hopes will prove a tempting mix to potential investors.
The company is issuing 11,250,000 shares at AUS $0.40 each, with the aim of securing "sophisticated or professional investors" able to pump in a minimum of $20,000 each.
The target is AUS $4.5 million and according to Ben Yeo, senior adviser at Melbourne-based Novus Capital, the company is well on the way. Speaking with TorrentFreak, Yeo says there has been a large amount of interest from not only within Australia and New Zealand, but also from Europe and Asia.
"While the offer has only been marketed to a select number of sophisticated investors, the offer is tracking incredibly well and we have extended the offering for an additional week so as [Baboom CEO] Grant Edmundson can present to a number of potential cornerstone investors in Australia who have requested an in-person meeting with the Baboom Ltd CEO," Yeo explains.
The prospectus describes Baboom as a "cloud streaming and download service", with users able to store their music library for retrieval anywhere in the world on both desktop and mobile devices. It's estimated that users will get between 10 and 15 albums for free each year in the ad-supported model while their "locker" will max out at 50 gigabytes.
It's probably no coincidence that this limit is the same as that offered by Dotcom's Mega.co.nz, with the prospectus citing links between Baboom and Mega as a "competitive advantage". Not everything will be centralized, however. Baboom says it will also offer "unique user 'peer2peer' content streaming" features, with a "jukebox" listed as an example use.
As previously reported, Baboom will also offer industry-leading audio quality via its FLAC streaming service and will integrate a worldwide ticketing and merchandising solution.
Also of interest to investors is Baboom's target markets. The company says it will focus on under-serviced regions with high growth potential to include South East Asia, Australasia, Southern and East Africa and Europe.
Like Spotify before it, one of Baboom's key aims is target markets with piracy problems. The company says it will deploy "robust marketing" in order to provide a legitimate music streaming and downloading platform in these regions.
But while Spotify has achieved its success with the full support of the major labels, it's impossible to see a situation in which Warner, Universal and Sony warm to the idea of dealing with a company affiliated with Kim Dotcom. That reality is certainly not lost on the management of Baboom, who detail the company's market strategy as focusing on "independent labels, producer archives and unpublished material."
And according to Novus Capital's Ben Yeo, things couldn't be going any better on that front.
"What Grant and I have been overwhelmed with is the level of support we have been receiving from the global independent music industry who have thrown their support behind Baboom and are eager to show their support by uploading content onto the platform," Yeo told TF.
On any platform of this type, content is definitely king, so potential investors will be encouraged that Baboom is receiving good support as it prepares for takeoff. The prospectus envisions a fourth quarter release for the service, but according to Yeo there is much work to be done.
"By the time the offer closes I envisage the company to be in a strong position to develop its backend systems, mobile platform and content acquisition prior to the platform's hard launch either late December 2014 or January 2015," Yeo concludes.
The early signs suggest that at least in its early days Baboom is unlikely to prompt a mass migration away from services such as Spotify. However, its unique way of remunerating artists could prove very tempting, particularly when played out against a backdrop of traditional middle-men struggling to remain both profitable and relevant in a changing market.