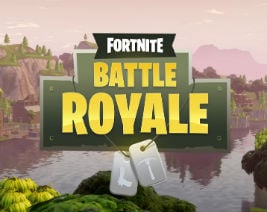 Frustrated by thousands of cheaters who wreak havoc in Fortnite's "Battle Royale," game publisher Epic Games decided to take several to court.
The game developer isn't trying to bankrupt these people financially. It is mainly interested in preventing them from cheating in the future.
The main strategy thus far has been to 'settle' the cases. Several accused cheaters have signed consent judgments, promising not to cheat or engage in any copyright infringing activity going forward.
This tactic doesn't work in all cases. One of the accused, a man from Russia going by the name of Konstantin Vladimirovich Rak, has failed to respond to the allegations in court.
This failure prompted Epic Games to file for a default judgment, requesting an injunction that would prevent the defendant from using Epic's copyrighted works to develop cheats, as well as other infringing activity.
Without Rak being able to put up a defense, one might expect an easy win for Fortnite's developer, but that's certainly not the case.
In an order published this week, United States Magistrate Judge Laurel Beeler notes that the balance currently weighs against granting the default judgment.
Judge Beeler is specifically concerned with the merits of Epic's claims and the sufficiency of the complaint. This includes the copyright infringement accusations, which need work.
One of the claims is that Mr. Rak engaged in direct copyright infringement. This requires Epic to show that the alleged infringer violates its exclusive rights, but that's not the case here,
"Epic alleges that users can download Mr. Rak's cheat and then inject the cheat into Fortnite code, but it does not allege that Mr. Rak himself injected the cheat into Fortnite code or created an unauthorized derivative work," Judge Beeler notes.
In addition, the defendant allegedly displayed the cheat in action by posting gameplay on YouTube, thereby violating its exclusive right 'to perform the copyrighted work publicly.' However, without further details, the court is not convinced that this is copyright infringement.
"Epic does not allege what exactly Mr. Rak publicly performed or address whether its copyright extends to that performance. On this issue, Epic's complaint says only that the Rak Video 'showed full-screen gameplay using the cheat,' without more," Judge Beeler writes.
Then, there is the issue of whether posting gameplay material on YouTube is, in fact, copyright infringement. The court doesn't want to draw any hard conclusions without hearing both sides but concludes that Epic's claims are not sufficient.
"[T]the court declines to rule on whether posting a video on YouTube of gameplay from a video game does or does not infringe upon a copyright holder's […] rights. The court will just say this: if it does infringe, Epic has not met its burden of demonstrating that to the court."
Besides issues with the copyright claims, the trademark allegations are also lacking. Epic claims that the defendant uses the Fortnite trademark without authorization, but doesn't link this to the sale of goods or services, as it should.
"Epic does not plead that Mr. Rak proposed any commercial transaction or offered anything for sale, much less that consumers would be misled into buying something from him or any other third party under the mistaken belief that it was coming from Epic," Judge Beeler writes.
Before making a final recommendation, the court will allow Epic to amend its complaint to address the deficiencies. In addition, Epic has to provide the defendant with Russian translations of its filings.
If it chooses not to do so, however, the default judgment will be denied.
—
A copy of US Magistrate Judge Laurel Beeler's order is available here (pdf).