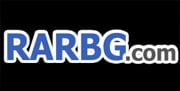 With millions of regular visitors RARBG is one of the most popular torrent sites on the Internet.
Like most sites of its size, RARBG also has a Facebook presence where it keeps its users informed about the latest developments, including new features and the occasional outage.
However, a few hours ago RARBG's official Facebook page suddenly disappeared.
Initially, the operator assumed that there was some kind of error, but after logging into Facebook he was presented with the following message.
"We have disabled or removed access to the following content you posted on Facebook because we received a report from a third party that the content infringes their copyright(s)."
TF spoke with the operator of the torrent site who informed us that they were careful not to link to any infringing material. In fact, until now they have never received any copyright complaints from Facebook.
According to RARBG, Facebook simply took a copyright holder complaint for granted without any further investigation.
"Once again Facebook proved that they are not fighting for freedom of speech and they will bend over to any company that makes any copyright complaint without even taking the time to send a warning or properly investigate the issue," RARBG's admin says.
This isn't the first time that Facebook has shut down a torrent site fanpage. Previously, the same happened to The Pirate Bay, KickassTorrents and ExtraTorrent.
For RARBG the removal was the last straw. The torrent site doesn't plan to make a new Facebook page just to risk starting all over again a few months from now, so will simply be a little less social instead.
Update: Limetorrents informed us that Facebook also deleted their page, which had tens of thousands of fans.