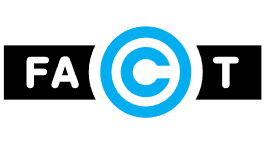 Last month, the North West Regional Organised Crime Unit (NWROCU) said it had targeted people involved in the supply of 'pirate' IPTV subscriptions and the sale of modified set-top boxes.
Its 'disruption team' reported working with GAIN (Government Agency Intelligence Network) and the Federation Against Copyright Theft, targeting people in Wrexham and Blackburn. It now transpires that a broader operation took place.
This morning, FACT revealed that following a collaboration with the Premier League, aimed at disrupting the availability of illegal sports streams ahead of the new 2019/2020 football season, it had teamed up with law enforcement agencies to serve cease-and-desist notices.
FACT's Eddy Leviten, who has just returned to the anti-piracy outfit following a period at the Alliance for Intellectual Property as its Director-General, informs TorrentFreak that actions were "taken across the country".
In total, 16 premises were targeted in the operation, with cease-and-desist notices served on individuals suspected of supplying illegal sports streams.
Leviten declined to be more precise on the exact nature of the targets at this stage, but confirmed that "those involved were all engaged at a level sufficient to attract our interest."
However, FACT does note that those targeted were all "promoting unauthorized access to premium television content" which combined with NWROCU's earlier comments about IPTV could be compatible with lower-level IPTV subscription re-sellers.
These are individuals who operate no service of their own but buy 'credits' from bigger players in order to offer packages to the public. NWROCU previously mentioned "cracked online television boxes" too, which are potentially Android-style devices configured for piracy. Again, no further details are currently available.
Nevertheless, the involvement of the Regional Organised Crime Unit (ROCU) Disruption Teams may raise alarm bells with those operating in a similar niche. FACT, in conjunction with its Premier League partner, hopes that the cease-and-desist notices will stop the activity in hand while "deterring others from getting involved."
Kieron Sharp, FACT Chief Executive says that last month's activity is just one of the tactics being deployed against people committing offenses that affect both rightsholders and broadcasters.
"We have a program of continuous activity targeting different elements of the global piracy landscape, with consideration given to the scale of the offending so that the most effective and proportionate response is deployed," Sharp says.
"The message is clear. If you are involved in any way in providing illegal streaming services, on any scale, you are not invisible or immune from action from FACT, rights owners and law enforcement."
National GAIN Coordinator Lesley Donovan adds that the serving of cease-and-desist notices is intended to send a message to those "trying to make a quick buck" out of illegal streaming.
"Their actions are feeding a wider illicit industry which not only denies the economy of millions both in copyright theft and undeclared income but poses a direct risk to our communities due to their lack of parental controls and fire safety," Donovan says.
"This type of activity is also often a cog in a larger criminal machine, often ultimately funding drugs, weapons and people trafficking."
The claims of higher-tier offending such as those detailed by Donovan are often cited in connection with all forms of piracy. However, it is extremely rare (perhaps unheard of) for those claims to be backed up with publicly-available evidence. There have been claims in the media that paramilitary groups are involved in some way in Ireland, but no evidence beyond that.
Just recently, TorrentFreak spoke with one IPTV provider who contested the notion that most players in the market are high-level criminals involved in anything other than the supply of unlicensed streams. Since the matter has now been raised again, we'll reestablish contact to see if they are prepared to respond to the allegations.