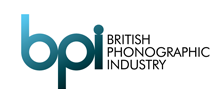 With a huge emphasis placed on the unlicensed distribution of music through platforms like YouTube, one might think that enforcement against other sources has taken a bit of a back seat.
However, traditional anti-piracy investigations are alive and well, carried out mostly in the shadows by teams of professionals. It's relatively rare to hear about these roles in public but a new listing posted by the British Phonographic Industry gives a flavor of the kinds of skills one would need to hold such a job.
Titled 'Evidence, Intelligence & Investigations Executive (Digital)', the position currently waiting to be filled at the company is an important one. The BPI represents the interests of Sony, Universal and Warner in the UK, along with more than 400 independent labels.
"Collectively, all those members account for approximately 99 per cent of recorded music consumed legally within the UK each year," the BPI notes.
The new addition to the BPI's Content Protection team will have several key responsibilities, such as ensuring the industry group is in compliance with laws and regulations when evidence is collected in the pursuit of pirates.
He or she will also be responsible for investigating online infringement, and as such, will have previous experience of digital investigations and be fluent in the use of case management and forensic tools.
Given the nature of the work, candidates also require a good understanding of piracy and the tools used to carry it out. The same goes for web-hosting, Internet registries (domains etc), content delivery networks (Cloudflare etc) and advertising intermediaries, all of which can be leveraged to disrupt infringement.
Since it's a primary tool to reduce infringement, enforcing content removal "across a variety of online platforms" will also be a key task. As detailed in our report last year, the BPI is a prolific DMCA notice sender but unlike many outfits operating with huge volumes, also appears to be one of the most accurate. This certainly fits the requirement for the lucky applicant to be "meticulous in work output."
Another novel aspect is that the successful candidate will be required to manage test purchases, which could conceivably range from subscribing to an online pirate service through to buying a bunch of pirate karaoke DVDs from eBay. Interestingly, this will also entail managing "covert credit cards" and "covert drop addresses".
But the undercover action doesn't stop there. Also in the job description is the managing of "covert social media accounts", which suggests a level of penetration into piracy circles that many believed existed but hadn't yet seen written down in black and white.
At this point, there are probably quite a few readers thinking that not only does the job sound quite interesting, but they're also qualified for the position. That might indeed be the case if one can also show expert use of Excel and PowerPoint and "good working knowledge" of IBM i2 and SQL databases. But from there the requirements go on and on.
Preferred candidates will have a background in law enforcement, criminal law, or cyber investigations. They will also be experienced in computer forensics and writing witness statements, utilizing their knowledge of copyright law, of course.
The reasons for this are made fairly clear in the listing. In addition to preparing intelligence and evidence that might be used in the prosecution of pirates, the lucky applicant will also spend one day a week working at PIPCU, the Police Intellectual Property Crime Unit.
There's little doubt that the BPI will find the right person for the job, but ticking all of the boxes in the listing will be a big ask. Especially when assisting the BPI with its lobbying activities with ISPs and other service providers is also one of the job's requirements.