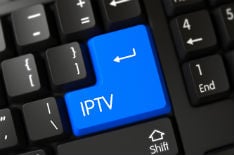 Pre-loaded set-top boxes and pirate IPTV services are a major problem for content owners and broadcasters around the world.
Through a growing number of out-of-court actions and full-blown lawsuits, media companies are trying to tackle the threat but as a case in Canada shows, these can be drawn-out affairs.
Canadian Media Companies Target Set-Top Box Retailers
In 2016, companies including Bell Canada, Videotron, Group TVA and Rogers Communications filed a copyright infringement action at Canada's Federal Court. They complained that retailers L3D Distributing (INL3D), Morcor Computers 2000 and Ottawa Tek Corporation advertised and sold piracy-configured set-top boxes and pirate IPTV services to the public.
INL3D sold at least three models of pre-load set-top box and also offered access to a pirate IPTV service carrying in excess of 174 TV channels. The plaintiffs complained that this breached their rights in respect of at least 386 copyrighted works.
Ottawa Tek also sold pre-loaded set-top boxes and access to a pirate IPTV service, which together provided access to at least 1,408 copyrighted works. Morcor sold at least four types of piracy-configured devices and access to an unlicensed IPTV service. The company also gave demonstrations to customers on how to use various Kodi addons to access more than 300 TV channels carrying at least 1,136 copyrighted works.
The plaintiffs were awarded an interlocutory injunction in 2016 and later sought a default judgment after the defendants failed to file a defense.
Federal Court Considers Plaintiffs' Claims
In addition to a permanent injunction, the media companies asked for a huge statutory damages award (CAD$20,000 / US$15,935) per infringed work, punitive damages (CAD$1,000,000 / US$797,455) plus a lump sum (CAD$50,000 / US$39,872) to cover some of their legal costs.
In a decision handed down by Justice Fuhrer at the Federal Court, the defendants were found to have infringed the media companies' copyrights by making their works available to the public without consent. Additionally, the defendants were deemed to have authorized the infringement of the plaintiffs' copyrights with respect to the streaming sites' communication of copyrighted content to the public.
Addressing the statutory damages sought by the media companies (a total of CAD$58.6m / US$46.73m), the Judge noted that the infringements were commercial in nature and caused "serious and enduring harm" to the plaintiffs. However, the demands for CAD$20,000 (US$15,935) per infringed work in statutory damages were considered excessive when compared to previous decisions in similar cases.
Judge Hands Down CAD$29.3m (US$23.6m) Damages Award
Settling on the middle ground, Justice Fuhrer found that a CAD$10,000 (US$12,707) statutory damages award per infringed work would be appropriate against each of the defendants to a total of CAD$29.3m (US$23.37m), broken down as follows:
Finding that the plaintiffs "inherently and blatantly" disregarded the plaintiffs' rights, the Judge also found in favor of a punitive damages award of CAD$100,000 (US$79,745) for each defendant to a total award of CAD$300,000 (US$239,236).
The no-show defendants were also ordered to pay a total of CAD$75,000 (US$59,809) towards the plaintiffs' costs and told to abide by the terms of a permanent injunction.
The full decision can be found here