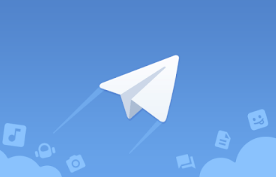 With in excess of 500 million monthly active users, messenging platform Telegram is a true internet giant. According to co-founder Pavel Durov, it was the world's most downloaded app in January 2021 and is supported by a userbase that's grown by 40% every year since its launch in 2013.
Alongside millions of regular users, Telegram is also utilized by some as a way to access pirated content. As a result, the company has been criticized by the RIAA and MPAA, made an appearance on the EU's 'piracy watch list', and been told to block pirated content or even face blocking itself.
Lawsuits Target Telegram For Facilitating Book Piracy
As Russia's largest publisher, Eksmo-AST is well-known for its anti-piracy work, including its part in the permanent ISP block placed on giant torrent site RuTracker. The company has also targeted YouTube and Google, the latter for allegedly hosting piracy apps. It now has Telegram in its crosshairs.
On July 20, publishing companies AST and Eksmo, both part of the Eksmo-AST group, filed a pair of lawsuits against Telegram claiming that the messenger platform failed to delete infringing content.
According to Kommersant, which recently discovered the complaints, the Moscow City Court was happy to hand down a preliminary injunction, meaning that books including 11/22/63 by Stephen King and Metro 2033 by Dmitry Glukhovsky can be blocked by consumer ISPs under the orders of telecoms watchdog Roscomnadzor.
Anti-Piracy Group AZAPI Represents Eksmo-AST
Maxim Ryabyko of AZAPI says that Telegram has been removing content in response to publishers' complaints since 2019, including 52,000 pirated books and 31 channels available in the web version of Telegram. The company has also blocked 346 channels in its iOS app according to Kommersant, plus 69 channels in Google Play's version.
Despite these efforts, AZAPI says that not all complaints receive a positive response from Telegram so Eksmo-AST is hoping that its lawsuits will nudge the company into action. The aim is to reach a "critical mass" of court decisions against Telegram so that it falls foul of Russia's repeat infringer laws. This could mean that Telegram finds itself completely blocked by ISPs in the country.
Interestingly, blocking is not the main goal of the Eksmo-AST/AZAPI legal action. Instead, it's hoped that like vKontakte (Russia's Facebook equivalent), Telegram will install fingerprinting technology that will allow the publishers to delete infringing content automatically. Telegram was previously asked to implement such a system but that proposal never got off the ground.
Can Telegram Be Blocked?
In 2018, Telegram was famously targeted for failing to hand over encryption keys to the authorities but the blocking measures failed to bring the platform down. That raises the question of whether the platform could be blocked now, should it refuse to comply with the wishes of Eksmo-AST/AZAPI.
Russia recently hinted that it has the ability to restrict access to content it deems illegal or offensive on problematic services. "Much has changed since the story with Telegram" said Alexander Khinshtein, Chairman of the State Duma Committee on Information Policy, Information Technology and Communications.
Since it appears that Telegram mostly complies with Eksmo-AST/AZAPI takedown demands a compromise may yet be reached. Whether that will result in a fingerprinting system being implemented is currently unknown but it's clear that rightsholders want access to more powerful tools.