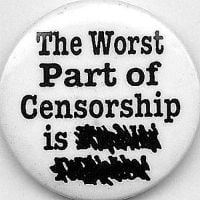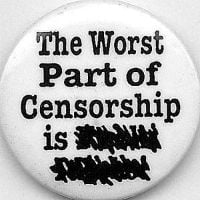 All around the world there are initiatives that require Internet providers to block access to child pornography.
The UK has the Internet Watch Foundation and in New Zealand there is the Digital Child Exploitation Filtering System, for example. These initiatives are not widely discussed, but occasionally they make the headlines when a legal site ends up in the filter.
In Finland the National Bureau of Investigation is in charge of maintaining a local blocklist, targeting foreign sites that distribute child pornography.
While nearly everyone agrees that child abuse is something that should be rooted out, not everyone believes that these secret blocking initiatives are the best solution. Internet activist Matti Nikki belongs to the latter group, and to express his opinions he started lapsiporno.info, which translates to "child porn dot info."
"I started the site back in december 2005 with only one article online, outlining what I knew about Internet censorship and [that] it would and wouldn't apply to child porn distribution," Matti explains.
"It has been my belief that censorship isn't any kind of solution to child porn, and I actually believe it'll only worsen the situation as it'll give a reason for the people involved to tighten their security and anonymity."
In addition to writing opinion articles and pointing out that many websites are being censored by mistake, Matti also posted a list of hundreds of URLs that are blocked under the filter. And this is where things took a turn for the worse.
The National Bureau of Investigation decided to add lapsiporno.info to the filter because it exposed the blocked links, a decision Matti challenged in court. In 2011 a Helsinki court sided with Matti, ruling that his site should not be blocked, but this has now been overturned by the Supreme Court.
The Supreme Court decided today that, even though the site itself isn't linking to or hosting illegal material, the need to protect children from harm outweighs freedom of speech in this case.
The Court noted that if lapsiporno.info is allowed to stay accessible then other sites could circumvent the blockade as well by adding legal content to their websites. The Court waved away the argument that the site is not covered by the blocking legislation, which applies to foreign sites only, since it lists domains of foreign sites.
The ruling means that the website in question remains blocked by most ISPs in Finland. The ironic situation is, however, that lapsiporno.info still accessible to the rest of the world, hosted on a Finnish server.
The Finnish case opens up the debate where the censorship line should be drawn. While this case resolves around child pornography, copyright holders could be inclined to make the same claim for sites that link to The Pirate Bay.
And what about news sites who cover this issue and mention lapsiporno.info?