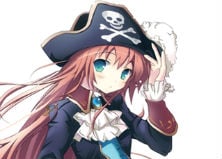 While anime is still insanely popular in its home country of Japan, over recent years the popular animation format has enjoyed huge growth in the West, to some extent due to piracy.
With studios initially unable or reluctant to distribute their works through official channels, piracy platforms of all kinds sought to fulfill demand and as a result, gained a significant foothold in the market. However, with a wide range of companies such as Crunchyroll/Funimation, Disney and even Netflix now investing significant sums in anime, anti-piracy action is the obvious outcome.
Anti-Piracy Campaign Targets Pirate Apps
Starting early this week, reports began to surface of a new anti-piracy campaign being carried out on behalf of Funimation, which last month completed the acquisition of Crunchyroll from AT&T for a cool $1.175 billion.
Seeking to protect its investment and existing business, Funimation is using the services of brand protection company Corsearch, which began writing to the operators of anime piracy apps and services warning that they needed to shut down.
Taiyaki – Shut Down or Face Law Enforcement
One of the first notices appears to have targeted piracy app 'Taiyaki'. As the image below shows, its operator was asked to comply with a takedown notice or face a criminal referral to law enforcement.
We haven't been able to secure a copy of the takedown notice itself but the operator of the platform confirms that in response to the notification, the project has been shelved.
"This app is now closed. Unfortunately it was hit by a DMCA by the monarchy company known as Funimation," he writes.
AnimeGlare – Cease-and-Desist
In an announcement to its users this week, anime app AnimeGlare announced that it too had been targeted by Funimation and had shut down.
"Y'all must be wondering why AnimeGlare is not working and why you are not being able to communicate with us, well I don't know how to tell you this bad news but AnimeGlare recently got a 'Cease & Desist' letter from 'Funimation Global Group, LLC', meaning we are being forced to shut down all operations immediately," operator 'BlackKnit' revealed.
"It was a wonderful journey and I really enjoyed working on AnimeGlare and talking to y'all lovely people, but all good things must come to an end and sadly it's our time to say Goodbye. As of September 06, 2021, AnimeGlare will no longer be functional, and our website will no longer be distributing any app files. AnimeGlare has officially been shutdown."
At the time of writing, the official AnimeGlare domain is redirecting to show tracking service SIMKL.
Shiro Receives DMCA Notice, Stops Development
Anime app 'Shiro' also reported receiving a DMCA takedown this week. Its developer didn't share the notice itself but it seems likely it followed a similar format to those received by Taiyaki and AnimeGlare. It was sent by Corsearch on behalf of Funimation and contained a threat to refer the matter to law enforcement in Sweden in the event of non-compliance.
"I just received a DMCA takedown notice from funimation and I'll therefore cease all development on the Shiro app, but the site will likely stay," the Shiro developer informs his users.
At the time of writing, however, the project's Github page is down (archive copy here), and the developer also has some advice for others yet to receive contact from Funimation and its agents.
"All other developer should probably private their shit asap as this company [Corsearch] is hired specifically for DMCA notices," he adds.
It's advice that some appear to be taking.
Project Kamyroll and Yukino 'Go Private'
In response to the takedowns of the other projects, the developer of Project Kamyroll announced that development would cease for the foreseeable future.
"Due to many requests as well as the funimation chase that is happening right now, I have been forced to make Project Kamyroll (the Application) private. Currently this is not really a problem as I don't have time to develop the app, so there won't be any changes for a very long time," he explained.
"This weekend, I will publish download links for the current version on a server other than github in order to always offer the app to others. I therefore encourage you to talk about the application since it is no longer visible on my github."
A similar position can be found at Yukino, which also made a home on Github with its Android, Windows, MacOS, and Linux application. That project has now been removed (archive copy here) with the developer admitting that in the current climate, getting into legal trouble is something to be avoided.
TorrentFreak requested comment from Corsearch but at the time of writing we are yet to receive a response.