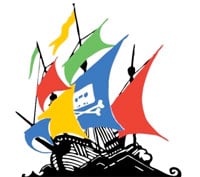 Signed into law by President Bill Clinton in 1998, the Digital Millenium Copyright Act (DMCA) aimed to ready copyright law for the digital age.
The law heightened punishment for copyright infringement over the Internet and criminalized circumvention of DRM. In addition, it also introduced a safe harbor for Internet services, meaning that they can't be held liable for their pirating users as long as they properly process takedown notices.
Initially these notices were mostly sent to consumer ISPs to alert them to pirating subscribers. At the time, rightsholders showed little interest in sending takedown notices to other online services, but this changed drastically in the years that followed.
New research by Stanford Law School's Daniel Seng reveals that online services such as Google and Twitter have seen a surge in takedown requests in recent years. In fact, drawing on data from ChillingEffects.org, Seng finds that the number of DMCA notices processed by Google increased 711,887 percent in four years, from 62 in 2008 to 441,370 in 2012.
Published takedown notices per recipient*
Titled "The State of the Discordant Union" and published in the Virginia Journal of Law and Technology, the paper discusses this upward trend. Two key changes Seng observes are that the average number of URLs in each notice is increasing, and that claims for multiple works are often included in a single notice.
Where copyright holders previously listed only one work per notice, there are now sometimes dozens of movies or tracks bundled in each. This is a worrying development according to Seng.
"It is disturbing to see the trend where more claims and more takedown requests are packed into each takedown notice. Up until 2010, each notice contained only one claim. But in 2011, the average number of claims per notice is 2.18, and in 2012, this average is 5.05," Seng writes.
More copyrighted works per notice also means that the number of URLs per notice is increasing too. For example, between 2011 and 2012 the average number of URLs listed in each notice increased from 47.79 to 124.75.
According to Seng, these changes can be attributed to a small number of copyright holders. In fact, most copyright holders still submit only one notice.
"These increasing averages paint a slightly misleading picture. More than 65% of all reporters have only issued one notice, and almost 95% of all reporters have issued no more than 10 notices in 2012," Seng writes.
The most active copyright holders up until 2012 were the RIAA, Froytal and Microsoft, each listing more than five million notices. Seng's paper doesn't include the most recent data, but Google's Transparency Report shows that these numbers more than doubled again in 2013.
Total URLs for all notices per reporting group
A breakdown by industry shows that most of the notices (59%) come from the music industry, followed by adult entertainment companies (20%), and the movie industry (10%) respectively.
Notices per industry
The paper emphasizes that most changes are driven by a small number of copyright holders and industry groups, who are mostly targeting Google. Roughly 95% of all notices and 99% of all URLs included in the research were sent to the search engine, which has been under fire from the MPAA and RIAA for two years now.
Interestingly, the surge in notices started right after the SOPA and PIPA bills failed to pass, suggesting that this is anti-piracy plan B for the entertainment industries.
The release of the paper documents an important change in the use of DMCA takedown notices and coincides with ongoing discussions between copyright holders and online service providers on how to improve the DMCA takedown process. What changes will be made, if any, remains to be seen.
—
*The number of notices sent by Yahoo in 2011 and 2012 are most likely 0 because they stopped reporting them to Chillingeffects.