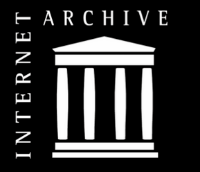 The Internet Archive (IA) is a massive content resource by any metric. In addition to its Wayback Machine that archives 330 billion web pages, IA operates a huge media repository too.
According to the site's data, it currently offers 20 million books and texts, 4.5 million audio recordings (including 180,000 live concerts), 4 million videos, (including 1.6 million Television News programs), 3 million images and 200,000 software programs.
Internet Archive can't proactively police every piece of content that ends up on its servers (anyone can upload with a free account) so with four million unique IP addresses accessing the site every day, some infringement is bound to take place. Those complaints are dealt with via the platform's abuse team and its registered DMCA agent but some copyright holders go to Google instead, hoping the search giant delists IA URLs from its indexes.
Filing Complaints with Google is Probably a Waste of Time
According to the latest data made available by Google, the Archive.org domain has had 10,840 delisting requests made against it, covering 100,075 URLs. Given the scale of the Internet Archive, this isn't particularly surprising but Google's overall response is interesting.
As the image below shows, in the vast and overwhelming majority of cases, Google takes absolutely no action in response to 99.2% of the complaints it receives, clearly marking them with "no action taken".
Google's data further reveals that in addition to the 99.2%, a further 0.6% of complaints are rejected as being duplicate requests. Currently a couple of handfuls of complaints are marked as pending meaning that of all complaints, just 0.1% result in content being delisted.
So Are All Complaints Bogus Then?
This, of course, is the million-dollar question. Even with the massive resources at its disposal, not even Google is in a position to check every single complaint for validity. However, most notices sent to the company are available on the Lumen Database which reveals complaints being sent by industry giants including Springer Nature, Viacom, Macmillan, RIAA, Warner Bros., SiriusXM, Adobe, Paramount, Disney and a couple of hundred others.
Tackling some of the bigger names and recent senders, we can see that a complaint sent by Sirius XM in June targeted what appears to be hundreds of episodes of the Howard Stern Show, none of which were removed by Google and remain on the Internet Archive today.
Interestingly, however, the same notice demanded that episodes of the same show indexed by torrent site MagnetDL should be removed too. According to Google's data, these were all processed, with 43 episodes/links delisted and others marked up as duplicate requests. This tends to suggest that Google treats certain categories of sites differently.
A complaint sent late May by Macmillan reveals the publisher trying to have links to eBooks taken down. However, the links – while still live on the Internet Archive – reveal only limited previews of books that must be loaned from the Archive as part of its controversial program that currently has publishers up in arms. None were delisted by Google.
No Shortage of Screw-Ups in DMCA Notices Sent to Google
Another notice sent in May, this time by Disney, targets hundreds of URLs on other sites but just three on the Internet Archive. Unfortunately, however, all three complaints are erroneous.
The first, which attempts to take down copies of the movie 'Stuber', actually asks for the removal of the movie's classification document. The second, in an effort to remove a copy of an episode of 'American Horror Story', actually targets a podcast talking about the show. The third request makes a similar error.
Another notice, again sent by Disney, seeks to remove copies of the movie 'Tolkien' but again misidentified a podcast and an image of some Tolkien-related icons.
Plenty of Legitmate Claims Too
During the dive into the archives it was clear to see that, at least in some cases, copyright holders must've also contacted IA directly with duplicate takedown notices.
When following complained-about links to the site, some showed the following message: "This item is no longer available. Items may be taken down for various reasons, including by decision of the uploader or due to a violation of our Terms of Use." This would account for Google taking no action in relevant cases.
However, there are some cases where contentious content has stayed up, music tracks by NWA/Eazy-E and anti-virus software published by Avast, to give just two examples.
Overall, however, it does seem rather pointless sending complaints about the Internet Archive to Google as its own stats reveal that in only a tiny minority of cases does it ever act on them.
Copyright holders would be better off sending complaints directly to the site itself but only if they target the correct content which is not always the case.