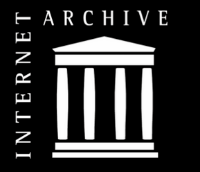 Back in March, the Internet Archive responded to the coronavirus pandemic by offering a new service to help "displaced learners".
Combining scanned books from three libraries, the Archive offered unlimited borrowing of more than a million books, so that people could continue to learn while in quarantine.
While the move was welcomed by those in favor of open access to education, publishers and pro-copyright groups slammed the decision, with some describing it as an attempt to bend copyright law and others declaring the project as mass-scale piracy.
Today, major publishers Hachette Book Group, Inc., HarperCollins Publishers LLC, John Wiley & Sons, Inc., and Penguin Random House LLC went to war with the project by filing a copyright infringement lawsuit against the Internet Archive and five 'Doe' defendants in a New York court.
The plaintiffs, all member companies of the Association of American Publishers, effectively accuse the Internet Archive (IA) of acting not dissimilarly to a regular pirate site. In fact, the complaint uses those very words.
"The Open Library Is Not a Library, It Is an Unlicensed Aggregator and Pirate Site"
"Defendant IA is engaged in willful mass copyright infringement. Without any license or any payment to authors or publishers, IA scans print books, uploads these illegally scanned books to its servers, and distributes verbatim digital copies of the books in whole via public-facing websites. With just a few clicks, any Internet-connected user can download complete digital copies of in-copyright books from Defendant," the complaint reads.
"The scale of IA's scheme is astonishing: At its 'Open Library,' located at www.openlibrary.org and www.archive.org.., IA currently distributes digital scanned copies of over 1.3 million books. And its stated goal is to do so for millions more, essentially distributing free digital copies of every book ever written."
Internet Archive Does "Violence to the Copyright Act", Publishers Claim
Since the library was launched there has been discussion over whether the library itself is legal, with the Internet Archive firmly believing that it sits on the right side of the law. However, the publishers' lawsuit stresses that they aren't suing over the "occasional transmission of a title under appropriately limited circumstances". What they are concerned with is their belief that the IA's library is a tool for mass infringement.
"[The lawsuit] is about IA's purposeful collection of truckloads of in-copyright books to scan, reproduce, and then distribute digital bootleg versions online. IA's Website includes books of every stripe — from bestsellers to scholarly monographs, from entertaining thrillers and romances to literary fiction, from self-help books to biographies, from children's books to adult books," it reads.
The publishers also counter IA's assertions that it only offers older 20th-century books for download, stating that is neither "accurate nor a defense." IA scans, uploads and distributes huge numbers of in-copyright titles, the publishers state, including those published in the last few years.
"IA's unauthorized copying and distribution of Plaintiffs' works include titles that the Publishers are currently selling commercially and currently providing to libraries in ebook form, making Defendant's business a direct substitute for established markets. Free is an insurmountable competitor," they write.
Controlled Digital Lending is an "Invented Theory", Complaint Alleges
At the heart of IA's reasoning that its library is both legitimate and legal is that it offers content via Controlled Digital Lending, with titles only loaned for a limited period and on a controlled volume basis. However, opponents claim that scanning and lending can not be used as a cover for copyright infringement and distribution. It's a position held by the plaintiffs in this lawsuit.
Claiming that IA is hiding behind "an invented theory" simply labeled Controlled Digital Lending, the publishers maintain there is nothing in copyright law that allows anyone to systematically copy and distribute digital book files simply because they claim to own an original physical copy.
Furthermore, IA's loosening of its own CDL rules at the time of the pandemic only made matters worse, as it came precisely when book market players were also under pressure to survive.
"IA's blatant, willful infringement is all the more egregious for its timing, which comes at the very moment that many authors, publishers, and independent bookstores, not to mention libraries, are both struggling to survive amidst economic uncertainty and planning deliberatively for future, changing markets," the lawsuit adds.
In summary, the publishers state that the function of the library is similar to that of the publishers themselves. Both distribute entire books to the public for reading but unlike the publishers, the IA avoids having to invest any money in order to do so.
"In short, Defendant merely exploits the investments that publishers have made in their books, and it does so through a business model that is designed to free-ride on the work of others. Defendant pays for none of the expenses that go into publishing a book and is nothing more than a mass copier and distributor of bootleg works."
Damages Could Run Into Tens of Millions of Dollars
The publishers are going straight for the jugular with their claim, alleging direct copyright infringement for each of the publishers' copyright works offered by the library at a rate of $150,000 in statutory damages per infringement. In the alternative, should IA "attempt to evade responsibility" by blaming its own users for infringement, the lawsuit also alleges secondary copyright infringement.
"Defendant is secondarily liable under theories of contributory liability, inducement liability, and vicarious liability for the underlying reproduction, distribution, public display, and public performance of Plaintiffs' Works, as well as the making of infringing derivatives of Plaintiffs' Works," it adds.
Summing up, the plaintiffs seek a declaration that the Internet Archive's actions in respect of the Open Library constitute willful copyright infringement. On top, they demand preliminary and permanent injunctions to restrain it from offering their copyrighted works alongside a judgment for a yet-to-be-determined amount in statutory damages.
A copy of the complaint can be found here (pdf)