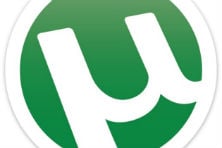 Thus far Vuze is the only BitTorrent client that has a "connect through VPN only" option built-in, but for those who use uTorrent or other clients there's now an open source application called VPNWatcher that does the same.
The Windows application was released a short while ago by Freddi, a 32-year-old coder from Germany who currently works as a Java developer in the tourism industry. Freddi recently switched from a proxy service to a VPN, bringing up the privacy challenge we outlined above.
"I realized that from now on I would have to be more careful using uTorrent. Since I do not have the socks5 proxy settings configured any longer, uTorrent would continue to run whether I'm connected to my VPN or not," Freddi explains to TorrentFreak.
The software developer searched for an application to shut uTorrent down when the VPN disconnects but was unable to find one that matches his needs. The existing options were often too complicated or charged users for access, and none of them was open source. So Freddi decided to code his own solution.
"The main reason to code VPNWatcher was that the other programs I found are closed source, and I'm just an open source guy, especially when it has anything to do with privacy and security," Freddi says.
After a few days of work he had a workable solution, a small piece of software that will shut down any application when a VPN connection is lost.
VPN Watcher
VPNWatcher is pretty straightforward. It monitors whether a VPN connection is active, and when it's not it shuts down uTorrent or any other application it is configured to kill.
When users first start the application they can pick the network interface that matches the VPN (it appears when the VPN connects) and list the applications it has to shut down. The settings can then be saved and the user has the option to run VPNWatcher minimized.
TorrentFreak tested VPNWatcher and it works as advertised and was setup in just a few seconds. On PPTP connections users will have to tick the "strict mode" box – this was not needed with OpenVPN but people are encouraged to test this themselves.
VPNWatcher is open source and the complete Visual Studio 2010 project is included in the download, as well as a readme with frequently asked questions. The latest version can be downloaded from Freddi's website and a copy of version 1.1 is available here.