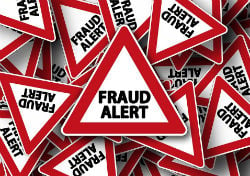 AEPI, the Greek Society for the Protection of Intellectual Property, has often called for pirate sites to be shut down for abusing the rights of artists. Now, somewhat ironically, there are calls for AEPI to be shut down for exactly the same thing.
Following an audit conducted on behalf of Greece's Ministry of Culture by auditors Ernst & Young, serious financial irregularities have been discovered at AEPI. The audit was commissioned in 2015 but up until last September, AEPI refused to provide the necessary documentation. Only after the organization was fined did it comply.
Auditing restarted in September 2016 and was concluded on February 6th. The final report, obtained by Greek publication TVXS, reveals a capital deficit of around 20 million euros, which according to the publication means AEPI cannot meet its obligations.
Precisely how the group got into this mess still isn't clear, but AEPI's operating expenses certainly outstretched its income, creating an 11.3 million euro deficit for the period 2011 to 2014. During the same period, the company's shareholders (CEO, General Manager, PR and Secretariat Manager) pocketed almost five million euros between them.
AEPI's CEO alone received an annual salary of 625,565 euros in 2011, more than 52,000 euros per month. This figure has prompted outrage in local media.
But while they enriched themselves, the same could not be said about the artists AEPI claims to represent. According to the audit, AEPI's IT system tasked with handling royalty payments was incapable of producing a report to compare royalties collected with royalties being paid out. But artists were certainly being short-changed on a grand scale.
"By Dec. 31st 2014, the undistributed royalties to members and rightsholders amounted to 42.5 million euros, and have still not been awarded to members," the Greek newspaper EfSyn notes.
"The nature of a significant portion of this collected revenue of approximately 36.8 million euros has not been possible to assess, because collection invoices weren't correlated to specific revenues in AEPI's IT system."
The scandal prompted the president of the Athens Chamber of Commerce and Industry (EBEA) to call on the Culture Minister to pull the plug on AEPI.
"The AEPI abscess needs to be burst," Constantine Michalos said.
Earlier this month police raided AEPI's offices after the public prosecutor launched an investigation. AEPI, which is now said to be around 19m euros in debt, faces a mountain of allegations, not least that it provided illegal loans to board members.
Last week, AEPI faced more problems when corporate and personal bank accounts operated by its board members were frozen by the authorities. But its miseries won't be ending there.
This week the Court of Appeals upheld an earlier ruling in a separate case dating back to 1997 which compels AEPI to pay up to 35 million euros to a Greek composers' association.