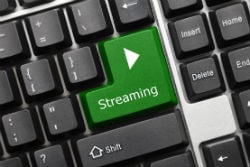 The Alliance For Creativity and Entertainment, the global anti-piracy coalition boasting the major Hollywood studios, Netflix, and dozens of other key entertainment players, is well known for taking down piracy-linked services.
In addition to several high-profile lawsuits, ACE also takes less well-publicized action behind the scenes, shutting down everything from IPTV providers to streaming services without any announcements at all. Today we can report on the strange behavior of a platform sending lots of traffic to ACE's site.
HydraX.net was/is a service that allowed people to upload videos to the service, via a Google Drive account, for example. A recent posting by the platform on Facebook suggested that the platform offered unlimited free storage of video files up to 4.5GB and in return, users were given a direct link via an API and were able to embed videos on their own websites using an iFrame.
It seems pretty clear that the service has been utilized by webmasters to serve pirated movies and TV shows to the public.
Pricing schemes offered by HydraX in 2019 suggested that users could embed its player for free but would then be served ads on the embedded videos and wouldn't have access to the API. The premium plan was touted at $1 for 30,000 plays.
Until recently and according to a Facebook posting, API access was charged at $0.02 per video view, up to a maximum charge of $500 per month. In early February there was another revision, with the API price adjusted to $1 per 5,000 video views. However, just a week later the premium service was reportedly withdrawn, with HydraX stating that its API wasn't stable.
Noting that users could switch to its free iFrame embedding service instead, HydraX's operators (who appear to be linked to Vietnam) also made an interesting statement in respect of copyright infringement.
"For keep Hydrax continue running, please accept DMCA request and take down all violation video [sic]," it read.
On May 2, 2020, HydraX told its users that it had updated its player, adding a new picture-in-picture option. However, at the time of writing, something strange is happening at the self-proclaimed "Proxy CDN Service" that says it hosts no content on its own servers.
People visiting HydraX links directly can no longer automatically expect to see movies or TV shows. While the main Hydrax.net domain appears to be functioning as normal, attempts to access content from hydrax.net/watchXXXXXXXXXXXX URLs are now greeted with a swift redirection to the website of the Alliance For Creativity and Entertainment.
The familiar graphic, which counts down and advises that a website has been shut down for copyright infringement, isn't present. Instead, the video links simply redirect to the ACE portal and, as the image from SimilarWeb shows, the effects are already pretty dramatic.
While we have no intimate knowledge of its behind-the-scenes operations, this seems to be a service designed, at least in part, to monetize Google Drive storage and protect pirated content from being taken down. Whether that's the reason for the ACE redirections is up for debate though because several things don't add up.
While there appear to be signs that ACE might be responsible for the bizarre behavior of the HydraX service, a source familiar with HydraX informs TF that when the links in question are embedded in a website (rather than visited directly), the videos (wherever they are hosted) appear as normal. That raises the possibility that HydraX has put this 'system' in place itself, perhaps to deter people from avoiding its ad-supported video player.
Unfortunately, ACE routinely ignores any request for comment on live investigations, so finding out more from them is impossible. HydraX hasn't made any statement either and its email address bounces, which doesn't help things. Nevertheless and all things considered, redirecting traffic to ACE by choice seems like a very strange course of action for any platform and is unlikely to go unnoticed.