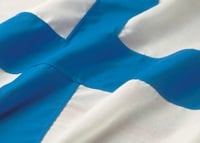 Starting three years ago, copyright holders began sending out thousands of settlement letters to alleged pirates in Finland, a practice often described as copyright trolling.
This week, however, the local Market Court has put the brakes on these efforts, with a rather significant ruling.
In the case in question, filmmakers requested the personal information of hundreds of alleged BitTorrent users from Internet provider DNA. However, after a careful review by a panel of seven judges, the Court decided not to grant the request.
The rightsholders provided a detailed log from a BitTorrent monitoring tool as evidence. While the Court didn't doubt that the pirated material had been shared, it questioned how significant the infringements were.
The provided list of IP-addresses and timestamps don't show how much data was shared, or for how long.
The evidence included an overview of the total number of users sharing the same file in a single BitTorrent swarm. However, the fact that thousands of people were sharing the same file says nothing about the significance of individual infringements.
"[T]he applicant has not claimed or provided any explanation that would indicate that the distribution of its work, by an IP address in the application, would have repeatedly occurred or for a longer period of time," the Market Court writes.
The verdict, first reported by Iltalethi, refers to a recent case in the European Court of Justice, and stressed that the significance of an infringement must be weighed against the defendants' privacy rights. In this case, the court decided that the evidence doesn't warrant the exposure of the alleged pirates.
"Since the applicant has not provided sufficient proof of compliance with the conditions set out in Article 60a of the Copyright Act to adoption of an application, the application must be dismissed," the Market Court writes.
The outcome is a clear victory for the accused BitTorrent users. Time will tell whether rightsholders will adapt their evidence to the ruling, or whether they will test their luck elsewhere. The current ruling can still be appealed.