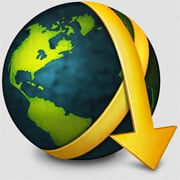 Downloading files from the web can be achieved via many routes but for some a download manager is the best solution.
One of the most popular is JDownloader, a Java-based tool that works on Windows, Linux and Mac. Among other features it can download videos, pull files from countless file-hosting sites and finish things off by automatically extracting them.
This week JDownloader found itself at the center of a controversy when news broke that the Hamburg Regional Court had banned the software. That statement turned out to be a little overbroad and was soon corrected, however the problem was still fairly serious.
The Regional Court had ruled against a feature present in an earlier beta (not official) version of JDownloader 2 which enabled the downloading of copyrighted and protected RTMPE streams. The Court decided that this represented a circumvention of an "effective technological measure" under Section 95a of Germany's Copyright Act.
As a result the Court issued a preliminary injunction against JDownloader2 and threatened its makers, Appwork, with a 250,000 euro fine for "production, distribution and possession" of the Open Source Software.
"JDownloader can no longer be offered with a very specific feature – downloading videos that are 'protected' with RTMPE. This feature found its way into a beta of JDownloader 2 through our Open Source community. We removed that feature as soon as we got notified about it months ago," Appworks' Alex told TorrentFreak.
As outlined by Alex, the feature to download RTMPE streams wasn't created by AppWork, tt was a third party tool that in its newest version also made the download of RTMPE streams possible on top of being able to download regular RTMP. This update of the third party tool was added to JDownloader 2 by an open source developer.
"In our new update system, we update every client very frequently. Once an update is committed by one of our longtime Open Source developers it can potentially reach millions of users within minutes. This continuous deployment is an important feature of JDownloader2 and of course necessary to be able to repair broken plugins and features as soon as possible, instead of only getting updates from time to time."
But despite Appwork itself not creating the feature, the Court is now holding the company responsible, a situation which Alex believes is comparable to any Internet site being held responsible for the actions of its users.
"For us, as Open Source developers, news like this paints a very dark picture of how content owners and lawyers can destroy what has become so important to so many of us: Open Source Software – which is included in almost any electronic device," Alex explains.
"Is it really OK that Open Source software companies like us are held liable for allegedly illegal updates the community publishes? YouTube is not. Forums are not. So why are software companies liable under German law?" he questions.
Alex says that this legal environment, in which creators can be held liable for the actions of others, will only discourage developers from getting involved in Open Source projects.
"Are developers really liable if another developer in the community commits code that might be protected somewhere in a software patent? How are Open Source communities supposed to check? What if a program that is included in another Open Source program makes an update that adds illegal functionality?" Alex asks.
"We definitely think that Open Source developers shouldn't have to worry about this, because frankly, they can't possibly check thousands of lines of code for every software and update they include. We are very worried about this and hope that other developers and users of free software are as concerned as we are," he concludes.
Alex says that Appwork's CEO is currently fighting the company's corner and any assistance from the Open Source community would be gratefully received. The next hearing in the JDownloader case is scheduled for September.