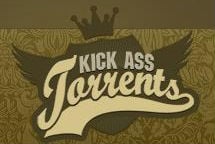 After years of attempting to clamp down on piracy in 2015 entertainment industry companies in Australia finally had progress to report.
New legislation passed last year allowed copyright holders to apply to the Federal Court to have infringing sites blocked at the ISP level.
While previous applications have been made on behalf of the movie and TV industries, until now the music sector has remained quiet. That changed today when members of the Australian Recording Industry Association (ARIA) and Australasian collecting society APRA AMCOS teamed up to file their first application.
Filed at the Federal Court under section 115A of the Copyright Act 1968, member labels Universal Music Australia Pty Limited, Warner Music Australia Pty. Limited, Sony Music Entertainment Australia Pty Ltd and J Albert & Son Pty Ltd, demanded that leading torrent site KickassTorrents (KAT) be blocked by the country's ISPs.
Citing a government comment that KAT and others like it are the "worst of the worst" who exploit the "creativity of others" without giving anything back, the industry groups claim that millions of dollars are being made in illegal advertising revenues.
"Online infringement continues to be a major threat to the sustainability of the Australian music industry. Illegal offshore sites like Kickass Torrents show a complete disrespect for music creators and the value of music," said Jenny Morris OAM, Chair of the APRA Board.
"Australian music fans already have access – for free if they choose – to the world's repertoire of music via more than 20 legitimate licensed online music services. Blocking access to sites like Kickass Torrents is all about supporting those services and allowing the writers whose songs are available on them to be paid for their work."
In addition to blocking KickassTorrents the labels have also applied to have related proxy sites blocked. This means that quick workarounds will be more tricky for the casual pirate. It's a strategy already employed in the UK and one which has become a feature of two other cases previously filed by the audio-visual industries in Australia.
Those cases feature the movie division of Village Roadshow, Roadshow Films, taking on streaming portal Solarmovie. TV giant Foxtel is targeting The Pirate Bay, Torrentz, isoHunt and TorrentHound.
Due to the sheer number of proxies, mirrors and clones that are facilitating access to those sites, the studios had to contact 61 third-party sites to inform them of the action. None responded. No numbers have yet been published but there are dozens of KickassTorrents variants so a similar process will have to be undertaken in this case too.
Also potentially muddying the waters is KickassTorrents' claim that they take down copyright-infringing content following complaints from rightsholders.
The site's users will be familiar with thousands of torrents disappearing from the platform but whether that will be enough to differentiate it under section 115a from a site whose "primary purpose to infringe" is unlikely in a non-adversarial process.
"Last year ARIA welcomed the Federal Government's passing of section 115A as a critical element in supporting the legitimate digital content market in Australia," said ARIA CEO Dan Rosen.
"ARIA and its members believe that this case will be an important step to ensure Australians are accessing their music from sites which contribute to our local industry, so that we can continue investing in talent to make the music we all love."
The video cases are due back in court during early May following discussions with ISPs over the technicalities of blocking. While those negotiations appear to have been somewhat drawn out, future cases should prove much smoother to handle.