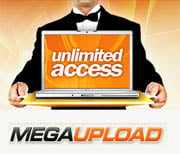 In 2012, as Megaupload's servers were being shuttered in the U.S. and Dotcom's New Zealand mansion was raided by armed police, the German's Hong Kong offices were being turned over by a reported 100 customs officers.
At the behest of the U.S. government, HK$330 million (US$42.55m) in assets were seized and have remained frozen ever since.
Earlier this year Dotcom and his associates took legal action against the Hong Kong government and in October applied for the restraining order to be set aside, accusing the secretary for justice of failing to provide a "full and frank disclosure" of the facts when the application for seizure was made.
According to Dotcom's lawyers the prosecution withheld important information from the court when applying for the restraining order, including the fact that Megaupload could not be served with a criminal complaint in the United States as it was based entirely abroad.
In a new hearing in the High Court this morning, Deputy High Court Judge Mr Garry Tallentire set aside the restraining order. Celebrations, however, were short-lived.
At his discretion Tallentire immediately re-instated the lock on Dotcom's assets, but it was not all bad news for the Megaupload founder.
The original restraining order was granted ex parte, meaning that the defendants in the case were not allowed to put their side of the story. The new modified order gives Dotcom's legal team the right to contest the asset freeze.
The Judge also ordered the U.S. government to pay Dotcom's legal fees as he continues his fight to have his assets unfrozen. The ruling pleased Dotcom, who took to Twitter to celebrate.
"Two court victories against the US government in a week. Glad that Hong Kong isn't part of the US puppet show. This is the turning point!" he declared.
Earlier this week Dotcom maintained his freedom after the U.S. government failed to have his bail revoked following a three-day hearing.
He now faces an extradition hearing in June 2015.