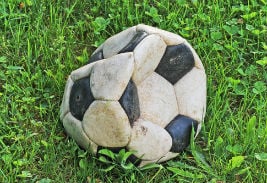 ISP blocking injunctions that aim to prevent regular internet users from accessing pirate sites are heavily utilized by the largest media companies.
Early targets included pirate sites offering movie and TV shows but today the emphasis is on preventing access to live TV streams, sports broadcasts in particular. Since live streams are more challenging to block than static websites, courts appear keen to give rightsholders additional flexibility and in many cases, subject them to limited oversight.
LaLiga & Movistar Plus+ Blocking in Spain
Hoping to restrict access to sites and services offering pirated live TV streams, Spanish top-tier football league LaLiga and Telefónica-owned Movistar Plus+ previously obtained permission from the courts to implement ISP blocking. In 2022, Telefónica persuaded a judge to compel ISPs to block IPTV streaming servers within three hours of notification.
As reported this week by local tech news site Bandaancha, until now the sites and services to be blocked by ISPs had not been publicly disclosed. After the site obtained and then published a list of almost 80 domains subject to blocking, at least in part that's no longer the case.
Where they remain live, the majority of the domains on the list either directly relate to illegal IPTV services (streaming or sales portals), or are clearly web-based illegal streaming websites. However, a significant number of domains are categorized as 'torrent' and due to their very nature, are rarely linked to live sports stream piracy, one significant exception aside.
Blocking Ace Stream
The first domain in the torrent category is acestream.org, the home of the Ace Stream streaming client. The inclusion of this domain on Spain's block list has been known for some time and is considered controversial. The domain offers no copyrighted content and while some users of the Ace Stream client use the software for infringing purposes, Ace Stream's developers insist that their software is content neutral and entirely legal.
Also on the list is www.futbolgratis.workers.dev, a URL that acknowledges Telefónica blocking before redirecting to another domain. Since its stated purpose is to offer Ace Stream links that in turn link to illegal live streams, justification for blocking is much more obvious than for acestream.org.
Explodie.org Should Not Be Blocked
Note: The republished list contained a domain (6explodie.org) which contained an error, as we suspected. This article has been edited to reflect that explodie.org is indeed the target.
Blocking the domain explodie.org opens up quite the can of worms. Explodie.org is operated by developer Jacob Taylor who, among other things, is an advocate of net neutrality. Taylor operates a public BitTorrent tracker (OpenTracker) that anyone is free to use and, more importantly, also responds to DMCA takedown notices.
There are strong indications that explodie.org is indeed being blocked across Spain. It's a measure usually reserved for the most egregious piracy platforms but in this case, Taylor's entire personal website (which is clearly not a pirate site) appears to have been censored regardless.
Public BitTorrent Trackers
Other currently active public BitTorrent trackers on the list include open.acgtracker.com, open.stealth.si and internetwarriors.net, but the grounds for their inclusion are unclear.
These sites offer no content indexes, i.e. people can't browse around looking for something suitable to download. Indeed, it's not even possible to download a .torrent file from any of these services, let alone any actual content. These trackers merely coordinate connections of torrent transfers from third-party sources.
Such wholesale blocking of services that have entirely legal uses raises questions of what amounts to a proportionate response under EU law, or whether those in control of blocking are even encouraged to consider those concepts anymore.
Finally, it should be pointed out that by their very nature, the majority of the domains on the list are prime candidates for blocking. Some appear to have gone offline or moved to other domains, but many make their purposes quite clear.
Overall, instances of questionable or even wrongful blocking seem low, but that's obviously going to be the case when transparency is virtually nil.
The list of domains as reported by Bandaancha.eu:
6irmz.top
chiletv.xyz
dropfile.com
e7b8bcf34bb8735ca0da79183299.lig4retnec.co
emyb.in
firetvset.net
fjernsynet.xyz
fre7.flycany.me
full003tv.xyz
gioggg.net
golatin.online
huang6nis.xyz
iptvsharks.com
magadam1.xyz
mega1005002877313670.xyz
nitrotv.us
pelisyseriespty.xyz
santmarcta.life
somosvip.xyz
suptv-nord.com
tecnoiptv.es
theredball.ddnsgeek.com
xenty.club
iptvforall.app
tvpremiumhd.tv
bobres.co
iptvwink.com
jokeriptv.net
getsportztv.com
onetvservices.com
1stream.top
3papahd3.icu
bdnewsch.com
cricfree.live
cricfree.top
dreko11.net
en5.sportplus.live
freelive365.nl
hd.crichd.cx
hockeyweb.live
izlemac16.xyz
jokersecretpage.xyz
m.rojadirecta.fun
motornews.live
p2pstreams.live
pepperlive.info
socolive.pro
sportinglive.co
sportsnest.co
stakes100.xyz
techoreels.com
tezgoal.com
vipboxs.com
weakstreams.com
www.cyfostreams.com
www.hdmatch.xyz
ovostreams.com
www.rojadirectatenvivo.com
www.sportnews.to
zdsports.org
acestream.org
arenavision.site
www.futbolgratis.workers.dev
6explodie.org
open.acgtracker.com
open.stealth.si
share.camoe.cn
thetracker.org
t.nya.atracker.com
tracker.coppersurfer.tk
tracker-electro-torrent.pl
internetwarriors.net
tracker.tfile.co
tracker.tfile.me
tracker.tiny-vps.com
tracker.toment.eu.org
tracker.tvunderground.org.ru
tracker.vanitycore.co