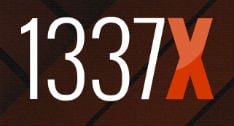 Over the past several months we've been documenting the unfolding of one of the most unusual situations in torrent site history.
After being placed under intense legal pressure by Hawaii-based law firm Culpepper IP, torrent site YTS – the second most-visited torrent site on the planet – is now confirmed to be providing data in the shape of user information to be used in copyright infringement actions.
During the past week there have been several new developments, with some interesting twists and turns.
For example, yesterday we revealed that information provided by YTS is now being used to fuel what appears to be a new email-based settlement demand scheme against the site's own users.
We also reported that, in response to YTS's apparent cooperation in legal action, large torrent sites 1337x, TorrentGalaxy (TGx) and Glotorrents banned YTS uploads to their platforms, cutting themselves off from the now-tarnished reputation of YTS. However, at least one of them has a new issue to contend with.
Culpepper IP Now Targeting 1337x and an Uploader
Following the announcement by 1337x, which was the first site to ban YTS uploads, Culpepper IP went to court in Hawaii with a brand new request. On behalf of Splintered LLC and using the increasingly-common DMCA subpoena process, Culpepper IP hopes to obtain at least two sets of key information, one that relates to 1337x itself and the other one of its uploaders.
The dispute centers around the comedy-romance movie 'Playing it Cool'. First released in Estonia in 2014, it was made available in the United States during 2015 but was widely panned by critics, achieving a score of 14% on Rotten Tomatoes. Now, however, links to the torrents of the movie are causing problems for 1337x.
DMCA Subpoena Filed in Hawaii
The subpoena targets two main third-party entities that provide services to 1337x. At the top level, it seeks to compel the Tonics Domain Corporation, the operator of 1337x's .to domain, to reveal the mailing address, email address, telephone number and payment details of the "customer(s) that registered domain: 1337x.to from August 20, 2017 through August 20, 2020."
Since 1337x uses the services of Cloudflare the subpoena also seeks to compel the CDN company to hand over the name, physical address, email address, telephone number, payment records and IP address log history from August 30, 2020 to the present day. It references a specific 'infringing' URL from where a torrent related to 'Playing it Cool' can be downloaded, as shown in the image below.
The image above clearly shows buttons for magnet links and a torrent file download but follows up with a 'PLAY NOW (STREAM)' button too. This leads to a third-party platform that claims to offer the movie to stream but according to reports should not be trusted.
Whether this URL was fully tested to be infringing before the DMCA subpoena was applied for isn't clear. Nevertheless, Culpepper IP also want Cloudflare to hand over information that would allow it to find out who is supposedly infringing the rights of the movie company on that site too.
DMCA Subpoena Granted – But What Next?
The law firm notes, correctly, that this authorization doesn't have to come from a judge but can be signed off by a clerk of the court, which is exactly what happened just before the weekend.
Whether Tonic or Cloudflare will have any useful information to hand over remains unclear but they will be required to do so during the first few days of September in order to comply with the terms of the subpoena. The big question thereafter is what Culpepper IP intend to do with that information, should it prove actionable.
As previously reported, the company managed to get piracy app CotoMovies onside, which shut down and handed over information on its users. YTS, as we already know, is also cooperating with information to assist lawsuits.
Meanwhile, under the direction of the same law firm, Popcorn Time, Showbox-linked, and other YTS-branded operations are under pressure too, some on the trademark front.
The DMCA subpoena documents relating to 1337x are available here (1,2,3 pdf)