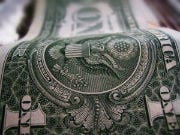 There are many ways to obtain unauthorized movies and TV shows online. BitTorrent is almost certainly the most popular, but in the past few years the rise of file-storage and streaming services has been difficult to ignore.
Giants such as PrimeWire.ag and Movie4K.to host links to all of the latest movies to view within a browser, but where does that content come from and how does it get there? What motivates people to contribute?
To find out, TorrentFreak has been speaking to an individual with a wealth of experience in this field. To protect his identity we'll have to be vague about where he operates, but suffice to say he's one of the most prolific uploaders and linkers online today with a hundreds of thousands of links spread and 30,000 movies and TV shows uploaded. So how did it all start for John?
"When I was a child, the hottest TV show was Happy Days. Well, it came on Tuesday nights at eight and if I wasn't around ready to watch, I missed it. That's right; you used to have to be in front of your television at a specific day and time to watch your favorite TV shows. There was no such thing as VCRs or DVRs and even good ol' Blockbuster was a decade away from opening its first store," John recalls.
The seeds of need had been planted and many, many years later John found file-sharing sites to be the perfect solution to that original problem. But then streaming sites came along with their ultimate convenience, changing things forever.
"I had just moved to Puerto Vallarta [Mexico] and went to a network's website to watch a TV Show I had missed and I was blocked because I was outside the US. Grrrrr. Then a friend told me about [Richard O'Dwyer's former site] TVShack and a whole new world opened up to me. The site itself was ugly and clunky but it provided the market with what it needed and me with 100's of hours of entertainment," John explains.
While the site was clearly fulfilling unmet demand, not even TVShack had all the answers. This caused John to start contributing to the piracy ecosystem himself.
"One day, there was a movie I wanted to watch and there were no links to it. So I did a Google search and found one and added it to TVShack. Yay me! I was part of the community."
That event triggered some thoughts. It's a time-intensive task adding links, so why were some people spending so much time adding huge quantities of links to sites every night? John did some research and then it hit him in the head "like a brick."
It was all about the money.
"In order to make money, you have to 'own' the links. The links come from file hosts. A file host is someone like YouTube or the now defunct MegaVideo. Of course there are hundreds of others out there and many of them have public, and often times private, affiliate programs," John says.
The basic mechanism is that users upload hot content to file-hosting sites. The more people who visit that site to view the content the more advertising revenue the file-hoster makes. The file-hoster's affiliate scheme then kicks in and part of the ad revenue generated gets sent to the uploader of the content. John says the payout to him is around $1 to $2 per 1,000 views of a movie or TV show.
Of course, putting content on a file-hoster is one thing, driving traffic to that content in order to generate the clicks – and the revenue – is another. This is where streaming link sites come in. By uploading hot movies and TV shows to file-hosters and then submitting their links to streaming indexes, more people find the content.
"Just post your links on one of the popular streaming websites like PrimeWire.ag, Movie4k.to or even up-and-comers such as TheShowDepot.com, and collect your money. Sounds easy doesn't it?"
While John sounds very organized and streamlined now, things weren't always that way. The main efficiencies have come in the way that movies and TV shows are obtained and made available on hosters and linking sites. Early on John would only be able to upload around ten TV shows per day and hard drive restrictions were becoming an obstacle to making more money.
"I made a few bucks, but I knew if I could do more and faster and add to more websites, I could make a nice living. Then I discovered seedboxes and a new way to download massive amounts of TV shows and movies. I even found software that automatically uploads the video files to the file hosts."
With things hotting up with a part-automated system, John was soon adding more than a thousand links a day to several streaming websites. He now has 30,000 different movies and TV shows stored online, across 12 different file-hosting sites, each carrying between 10,000 and 30,000 items from John's collection.
"Amongst the different streaming websites I have added over 200,000 links. And yes, I am making a nice living at it," John concludes.
To some readers the idea of making money from unauthorized content will be something that's unacceptable, yet it's a difficult reality to escape online. While the vast majority of file-sharers and stream viewers will have no financial interest in the content being viewed, there will always be a small minority who seek to monetize it.
When reward becomes possible, motivations often increase and with that a proliferation of content online. It's impossible to detect the motivations of the person who uploaded the content currently being viewed so the big question is whether the majority of consumers care. To be blunt – probably not.
Next time: How do copyright takedowns affect profits?