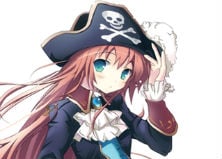 Every week millions of online copyright infringements are detected by rightsholders and their anti-piracy partners. In the overwhelming majority of cases the aim is to remove content or links to content.
YouTube and Google tend to respond to such complaints quickly, through the removal of videos or search engine results respectively. In most cases that's the end of the matter but some rightsholders may have other things in mind, including further punishment for alleged pirates.
Manga Piracy on YouTube
Last week a Tokyo-based law firm wrote to YouTube requesting action against seven videos uploaded to the platform by seven YouTube users. The correspondence, sent on behalf of Japanese publishing giant Kadokawa, appears to be a standard DMCA takedown request against the videos listed below.
"We demand that you immediately disable access to the Infringing Work and cease any use, reproduction, and distribution of the Original Work. Specifically, we request that you remove or disable the Infringing Work from www.youtube.com and/or any of your system or services," the letter reads.
As far as we can tell, YouTube responded to the takedown notice quickly. The YouTube links for the cited works (which appear to be videos of manga comics) return a page stating that Kadokawa filed a copyright claim and the content is no longer available.
This would usually be enough for most copyright holders but there are clear signs that the manga publisher isn't prepared to leave it there and could have more in store for the seven YouTube users.
Kadokawa Goes to Court to Expose Users
A day after the complaints were filed with YouTube, an attorney acting on Kadokawa's behalf filed several documents at a California court. Citing the takedown notices sent to YouTube relating to violations of Kadokawa's copyrights in manga publications, the company applied for a DMCA subpoena requiring YouTube to hand over the identities of the seven alleged infringers.
"Kadokawa Corporation is seeking a subpoena pursuant to 17 U.S.C. § 512(h) to obtain information sufficient to identify the persons infringing its copyrighted works. The purpose for which this subpoena is sought is to obtain the identity of the alleged infringers. Such information will only be used for the purpose of protecting rights under the Copyright Act," it reads.
While DMCA subpoena applications are not particularly rare, the majority aim to identify the operators of pirate sites engaged in massive copyright infringement, not casual YouTube users uploading content without necessarily understanding the risks.
Nevertheless, Kadokawa seems determined to find out the identities of the seven, which should sound alarm bells given recent moves by Japanese content companies.
Civil and Criminal Cases Are Possible
As reported last summer, several YouTubers were arrested in Japan for uploading short movie edits to YouTube. These so-called "fast movies" are regular films edited to around 10 minutes in length and aimed at those unwilling to dedicate a couple of hours to find out what a movie is all about.
While that may sound relatively harmless, Japanese rightsholders filed a criminal complaint and several people were arrested. Three people were later handed suspended prisons sentences ranging from 18 months to two years.
Given that simply downloading pirated manga is now a criminal offense in Japan punishable by up to two years in prison, it's not beyond the realms of possibility that Kadokawa may have some kind of prosecution in mind, should Google/YouTube hand over the users' details.
Kadokawa Wants Lots of Information
The subpoena application says that YouTube should hand over the names and addresses of the seven users, plus their email addresses and telephone numbers. The publisher also demands all of their access logs, including IP addresses, dates and times, plus credit card numbers and bank account details, dating back six months.
Kadokawa also wants to determine how much money the users made from their uploads. It wants access to AdSense accounts and information related to any monetization via YouTube's Partner Program. From the information available, it's not clear that any of the users made anything from their uploads.
One account has been completely wiped of content and one another has been terminated by YouTube for violations of its repeat infringer policy. Others have view counts ranging from around 72,500 up to 208,000 but that is for all content, not necessarily the few manga comics owned by Kadokawa.
Importantly, even non-profit infringement is considered a criminal offense in Japan, whether users upload content themselves or simply link to it.
In 2019, three former student graduates who linked to copies of pirated manga works owned by Kadokawa received prison sentences ranging from two years and four months to three years and six months.