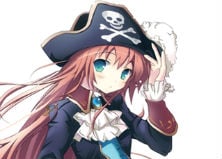 With the support of the Japanese government, content creators in Japan are attempting to crack down on the unauthorized reproduction and sharing of copyrighted content.
Due to their effect on local markets, those who offer copyrighted manga and anime works appear to be a priority.
The latest to fall foul of the authorities are three men said to be the operators of once-popular site 'Haruka Yume no Ato', a platform that indexed links to manga content without permission from rights holders.
The initial legal action against the site was documented in 2017 when police arrested nine suspects under suspicion of violating the Copyright Act. According to Anime News Network, at the time it was one of the largest so-called 'leech sites' (platforms that index content hosted elsewhere) in Japan.
Now, after more than a year, three operators of the site have been sentenced for their crimes.
The Osaka District Court handed down prison sentences of three years and six months for the "mastermind", three years for the server operator, and two years and four months for another key player.
According to a statement from local publisher Kodansha, which worked on the case with other publishers including Kadokawa and Square Enix, the men are former student graduates in their 20s.
"It is seriously meaningful that all three of the principal offenders have been sentenced to imprisonment," the company added.
The Association of Copyright for Computer Software (ACCS) also welcomed the sentencing, noting that the three men had conspired with "multiple upload actors" to keep content flowing.
"These heavy prison sentences sound alarm bells for similar cases and we, along with our member companies, will continue to take decisive action against malicious acts of copyright infringement in the future," the group said.
"We will promote activities towards the realization of a society where copyright is respected through dissemination of information and raising awareness of proper use."