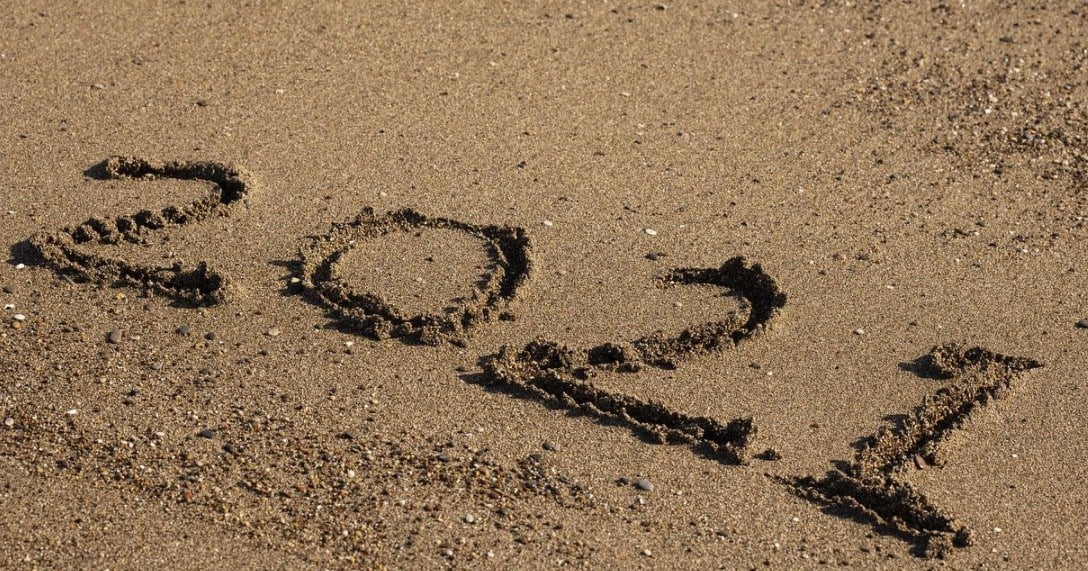 At TorrentFreak, we publish a weekly list of the most pirated movies on torrent sites. An archive of the previous weeks is maintained on this page.
This information is for informational and educational purposes only. The list is compiled based on data from a variety of public sources.
At the end of the year, we publish an overview of the most pirated movies of the year which is based on similar data. The weekly archive for 2020 is available here. The 2022 archive can be found here.
You won't find any torrents or links to pirated movies here.
—
The most torrented movies for the week ending on January 4 are:
The most torrented movies for the week ending on January 11 are:
The most torrented movies for the week ending on January 18 are:
The most torrented movies for the week ending on January 25 are:
The most torrented movies for the week ending on February 01 are:
The most torrented movies for the week ending on February 08 are:
The most torrented movies for the week ending on February 15 are:
The most torrented movies for the week ending on February 22 are:
The most torrented movies for the week ending on March 1 are:
The most torrented movies for the week ending on March 8 are:
The most torrented movies for the week ending on March 15 are:
The most torrented movies for the week ending on March 22 are:
The most torrented movies for the week ending on March 29 are:
The most torrented movies for the week ending on April 5 are:
The most torrented movies for the week ending on April 12 are:
The most torrented movies for the week ending on April 19 are:
The most torrented movies for the week ending on April 26 are:
The most torrented movies for the week ending on May 03 are:
The most torrented movies for the week ending on May 10 are:
The most torrented movies for the week ending on May 17 are:
The most torrented movies for the week ending on May 24 are:
Movie Rank
Rank last week
Movie name
IMDb Rating / Trailer
Most downloaded movies via torrent sites
1
(…)
Army Of The Dead
6.0 / trailer
2
(4)
Those Who Wish Me Dead
6.1 / trailer
3
(1)
Mortal Kombat
6.4 / trailer
4
(3)
Godzilla vs. Kong
6.7 / trailer
5
(2)
Nobody
7.5 / trailer
6
(6)
Zack Snyder's Justice League
8.4 / trailer
7
(5)
Tom Clancy's Without Remorse
5.8 / trailer
8
(7)
The Woman in The Window
5.8 / trailer
9
(back)
Raya And The Last Dragon
7.4 / trailer
10
(8)
The Marksman
5.6 / trailer
The most torrented movies for the week ending on May 31 are:
The most torrented movies for the week ending on June 07 are:
The most torrented movies for the week ending on June 14 are:
The most torrented movies for the week ending on June 21 are:
The most torrented movies for the week ending on June 28 are:
The most torrented movies for the week ending on July 05 are:
The most torrented movies for the week ending on July 12 are:
The most torrented movies for the week ending on July 19 are:
The most torrented movies for the week ending on July 26 are:
The most torrented movies for the week ending on August 02 are:
The most torrented movies for the week ending on August 09 are:
The most torrented movies for the week ending on August 16 are:
The most torrented movies for the week ending on August 23 are:
The most torrented movies for the week ending on August 30 are:
The most torrented movies for the week ending on September 6 are:
1
(…)
Escape Room: Tournament of Champions
5.9 / trailer
2
(3)
The Suicide Squad
7.6 / trailer
3
(2)
Don't Breathe 2
6.2 / trailer
4
(…)
Malignant
6.3 / trailer
5
(5)
Shang-Chi and the Legend of the Ten Rings
8.1 / trailer
6
(10)
Black Widow
7.0 / trailer
7
(…)
Kate
6.4 / trailer
8
(7)
F9: The Fast Saga
5.3 / trailer
9
(2)
The Protege
6.2 / trailer
10
(9)
Jungle Cruise
6.8 / trailer
The most torrented movies for the week ending on September 20 are:
The most torrented movies for the week ending on September 27 are:
The most torrented movies for the week ending on October 4 are:
The most torrented movies for the week ending on October 11 are:
The most torrented movies for the week ending on October 18 are:
The most torrented movies for the week ending on October 25 are:
The most torrented movies for the week ending on November 1 are:
The most torrented movies for the week ending on November 8 are:
The most torrented movies for the week ending on November 15 are:
The most torrented movies for the week ending on November 22 are:
The most torrented movies for the week ending on November 29 are:
The most torrented movies for the week ending on December 06 are:
The most torrented movies for the week ending on December 13 are:
The most torrented movies for the week ending on December 20 are:
The most torrented movies for the week ending on December 27 are:
Movie Rank
Rank last week
Movie name
IMDb Rating / Trailer
Most downloaded movies via torrent sites
1
(…)
The Matrix Resurrections
5.8 / trailer
2
(1)
Spider-Man: No Way Home
9.0 / trailer
3
(…)
Resident Evil: Welcome to Raccoon City
5.2 / trailer
4
(2)
Venom: Let There Be Carnage
6.1 / trailer
5
(…)
Don't Look Up
7.3 / trailer
6
(4)
No Time to Die
7.5 / trailer
7
(…)
Encanto
7.4 / trailer
8
(7)
Dune
8.3 / trailer
9
(5)
The Last Duel
7.5 / trailer
10
(8)
Shang-Chi and the Legend of the Ten Rings
7.7 / trailer