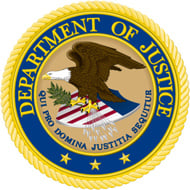 In October 2013, Homeland Security Investigations (HSI) agents received information from PayPal concerning two 'pirate' websites, Noobroom.com and Noobroom7.com.
For a fee, the sites allowed subscribers to stream movies and TV shows, which was of particular interest to the MPAA. Their investigation concluded that the platforms distributed works in breach of their members' copyrights.
In July the following year, the MPAA sent a cease-and-desist notice to Noobroom but within days, the site shifted its users to a new site, SuperChillin.com. The MPAA determined that the platforms – plus another pair named as Movietv.co and SitPlay.com – were operated by Oregon resident Talon White.
With White under suspicion of copyright and money laundering offenses, last November a magistrate judge in Oregon approved a search and seizure warrant targeting millions in cash and cryptocurrency.
On Monday, the Department of Justice revealed that after netting more than $8 million from his piracy activities, Talon had pleaded guilty to one count each of criminal copyright infringement and tax evasion.
According to the Department of Justice, White underreported his income by more than $4.4 million from 2013 through 2017, resulting in a willful underpayment of $1.9 million in taxes.
The penalties faced by White are severe. On top of a potential five years in prison, a $250,000 fine, and three years' supervised release on each of the two charges, the financial implications are already massive.
White has entered into a plea agreement which will see him forfeit $3.9 million seized from his bank accounts, $35,000 in cash, cryptocurrency worth around $424,000, plus his home in Oregon, currently valued at $415,000.
On top, he must pay $669,557 in restitution to the MPAA and $3,392,708 in restitution, which includes penalties and interest, to the IRS.
White will be sentenced on February 21, 2020, before U.S. District Court Judge Ann L. Aiken. In the meantime, however, the case raises additional interest in at least two other directions.
A case revealed at the weekend in New Zealand appears to have some similarities with White's. Both involve a pirate movie site in the US, both received a PayPal referral for suspicious activity, and both resulted in the seizure of large volumes of cash and cryptocurrency.
Finally, the involvement of the IRS in a criminal copyright infringement case raises questions about what lies ahead for Gears Reloaded founder Omar Carrasquillo, aka YouTube OMI IN A HELLCAT.
Last week, he reported that he'd been raided by several FBI officers and a single IRS agent who seized "pretty much everything", including millions of dollars, a huge car collection, and a large collection of jewelry. Ever since he's been posting videos on the topic, one of which included a brief glimpse of a purported search a seizure warrant issued by a court in Pennsylvania.
Carrasquillo insists that what he did in respect of IPTV isn't a crime in the United States but concedes that he didn't pay his taxes in a timely manner and he's learned his lesson. He hopes that the money seized will cover his back taxes but still expects to spend some time in prison.