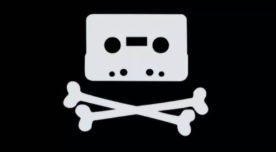 Back in August, users of Reddit and similar platforms lamented the sudden disappearance of two music piracy platforms.
Somewhat predictably, Jpopmix.com specialized in J-pop, a form of Japanese popular music that first gained popularity in the 1990s. Kpoptap, a sister site almost identical in appearance to Jpopmix, specialized in South Korean K-pop. Around August 20, both disappeared offline with only the latter leaving a message: "GOOD BYE!"
Sites can cease to exist for all kinds of reasons but the demise of Jpopmix (and most likely Kpoptap too) is now officially confirmed as the work of the Recording Industry Association of Japan (RIAJ).
Jpopmix Non-Responsive to Takedowns
RIAJ currently has around 65 members including Sony, Universal, and Warner, and is seen as the Japanese equivalent of the RIAA. An RIAJ statement notes that Jpopmix offered for download a catalog of music owned by its member companies, without obtaining any type of permission.
Goodbye Jpopmix
In partnership with global music group IFPI, RIAJ said the operator of Jpopmix was repeatedly asked to remove infringing music from their website. When those requests were ignored, the labels went to court in the United States where they obtained a DMCA subpoena to identify the site's operator.
"In response to this situation, we obtained an information disclosure order in the United States against CloudFlare, the content delivery network (CDN) used by the website, with the aim of identifying the site administrator in order to pursue liability for illegal activities," RIAJ reveals.
Site Shut Down, Warning For Similar Sites
The Japanese music industry group hasn't revealed whether the information obtained from Cloudflare led to direct contact with Jpopmix's operator, and the subsequent shutdown of the site. That leaves open the possibility that the platform was voluntarily closed once its owner learned of the subpoena in the United States.
Whatever the mechanism, the RIAJ got the result it was looking for; the fact that Jpopmix's sister site folded too can be chalked up as a bonus. It's clear, however, that the RIAJ intends to keep up the pressure on pirate site operators, whether they operate locally or overseas.
"Our association plans to continue to hold the operators responsible and take legal action against similar illegal sites," the RIAJ continues.
Users Warned About Downloading Pirated Music
An interesting aspect of enforcement activity against pirate sites is how threats are characterized in public. Few, if indeed any countries claim that they have a local problem with pirate sites, so most find themselves pointing overseas to the perceived source of the problem.
The RIAJ says that while Jpopmix was also operating from a server outside Japan, the platform targeted the local market which accounted for 80% of its traffic. While downloading from an illegal source is technically an offense in many countries due to the creation of an unlicensed copy, it's been a criminal offense in Japan for over a decade.
In a warning to both operators and users of unlicensed download sites, the RIAJ sets out the law while also appealing for people to do the right thing.
"If you knowingly download music that has been uploaded illegally, even for personal listening purposes, you may be subject to criminal penalties. Furthermore, illegal actors are depriving artists and record companies who spend a huge amount of time and effort to produce music for which compensation should be received, which could lead to the decline of music culture itself," the industry group notes.
"In order to contribute to the development of music culture, our association will continue to work on illegal countermeasures to eradicate pirated sites."
Current RIAJ members
(Full Members)
Nippon Columbia Co., Ltd.
Jvckenwood Victor Entertainment Corp.
King Record Co., Ltd.
Teichiku Entertainment, Inc.
Universal Music Llc
Nippon Crown Co., Ltd.
Tokuma Japan Communications Co,.
Sony Music Labels Inc.
Pony Canyon Inc.
Warner Music Japan Inc.
Vap Inc.
B Zone, Inc.
Avex Entertainment Inc.
For Life Music Entertainment, Inc.
Yamaha Music Communications Co., Ltd.
Dreamusic Inc.
Yoshimoto Music Co., Ltd.
Bandai Namco Music Live Inc.
Associate Members
Nbcuniversal Entertainment Japan Llc
Pryaid Records Inc.
Johnny'S Entertainment Inc.
Ld&K Inc.
Konami Digital Entertainment Co., Ltd.
J Storm Inc.
Venus Records Inc.
Hats Unlimited Co., Ltd.
Naxos Japan, Inc.
A-Sketch Inc.
Village Again Association Co., Ltd.
Space Shower Networks Inc.
Warner Bros. Japan Llc
Rambling Records Inc.
Toho Co., Ltd.
Sdr Inc.
Kiss Entertainment Inc.
Croix Co.,Ltd.
P-Vine, Inc.
Toy'S Factory Inc.
Gifted Co., Ltd
Tanipromotion Co.,Ltd.
(Supporting Members)
Aniplex Inc.
T-Toc Records.
Ward Records, Inc.
Free Board Co., Ltd.
Holiday Japan Co., Ltd.
Tv Asahi Music Co., Ltd.
Nppdevelop Co., Ltd.
A-Force Entertainment. Inc.
Kino Music Co., Ltd
Spro Entertainment Inc.
Johnny'S Music Company Inc.
Be Bee Next Co., Ltd.
Ldh Japan Inc.
Ment Recording Inc.
Tv Tokyo Music, Inc.
King International Inc.
Bellwood Records Co., Ltd.
Sony Music Entertainment (Japan), Inc.
Sony Music Solutions Inc.
Avex Digital Inc.
Flyingdog, Inc.
Sony Music Artists Inc.
Columbia Marketing Co.,Ltd.
Avex Pictures Inc.
JIJIINC.
Total members: 65 (RIAJ data, April 2023)