What happened to Openload and Streamango?
With millions of regular visitors, file-hosting site Openload generates more traffic than popular streaming services such as Hulu or HBO Go.
While the site has plenty of legal uses it is also a thorn in the side of many copyright holders, due to the frequent appearance of pirated content.
This pirate stigma most recently resulted in a mention on the US Government's list of "Notorious Markets".
Today the site's regular users are welcomed by a rather unpleasant surprise. Instead of the usual interface, allowing them to access the latest videos, they see a message from the global anti-piracy alliance ACE.
"The website is no longer available due to copyright infringement. You will be redirected to alliance4creativity.com," it reads.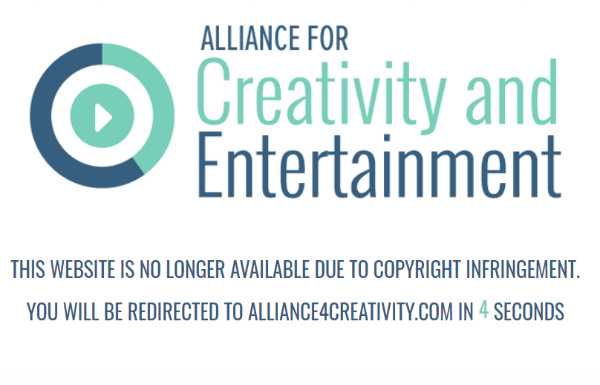 A closer look at the DNS information shows that the domain name now points to the ns3.films.org and ns4.films.org nameservers, which have been used in the past for similar seizures.
(This article has been amended after additional information came in)
Initially, ACE didn't immediately reply to our request for comment but the coalition has now confirmed that it reached an agreement with the operator of the sites. As a result, many related Openload domains such as oload.cc, oload.club and oload.download, openload.pw and oloadcdn.net are now offline as well.
The same is true for Streamango.com, which was already long believed to be connected to Openload. Streamcherry.com also shows the same ACE copyright notice, although ACE has not confirmed that this domain is part of the deal.
According to ACE, the shutdown is a major win.
"Prior to this ACE action, Openload and Streamango were massive piracy outfits. Openload alone had more than 1,000 servers in Romania, France, and Germany, and generated more traffic than many leading sources of legal content," ACE writes.
With millions of daily visitors, the redirects are causing trouble for the ACE website too, which is slowing down and returning errors regularly. This is no surprise, as Openload.co alone has an estimated 65 million visits per month, according to SimilarWeb.
This is a breaking story, we will update the article if and when new information becomes available.
—
Update 1: We amended this article with details from the ACE press release.
Update 2: We asked ACE whether StreamCherry was part of the deal, but they are not "able to provide information beyond what's in the [press] release at this point in time."
Update 3: Verystream now returns a 503 Service Unavailable error. Overwhelmed by traffic? (Update, still down after more than three days, so it may never come back…)
Update 4: Verystream now points to the films.org nameservers, so it's not likely to come back.