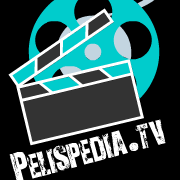 With over a million visitors per day, Pelispedia.tv was one of the most popular streaming sites in Latin America.
While users saw the site as an ideal service to enjoy free entertainment, the movie industry approached it as a major threat.
Following a referral from Hollywood's MPAA, it also appeared on the radar of the US Trade Representative, which branded Pelispedia a notorious pirate site in April.
By then, rightsholders and enforcement authorities already had their eyes focused on the site's alleged operators, a couple from Uruguay. The two, who are referred to by their initials J.A.G.R. and M.J.H.G., were tracked for weeks and eventually, the curtain fell.
Following collaborative efforts from Interpol, rightsholders, and Uruguayan authorities, the two were arrested in May. The alleged operators are charged with copyright-related crimes as well as money laundering. Soon after, Pelispedia went offline.
The case in question was referred to an Uruguayan court specialized in organized crime, which handed down its verdict a few days ago. The
couple was sentenced to three years and four months of jail time.
In addition, roughly US$500,000 worth of previously-seized assets will be transferred to the Government, as is customary under local money laundering law.
The investigation into the site was launched after complaints from the Motion Picture Association and several Hollywood studios. Anti-piracy coalition ACE and MPAA Chairman Charles Rivkin are very happy with the swiftly resolved case.
"We applaud the work of our partners at Interpol and law enforcement agencies in Uruguay for the successful legal action against a major Latin American piracy organization, and thank the court for acting swiftly to stop this criminal network," Rivkin comments.
Virginia Cervieri, the lawyer who represents the Motion Picture Association and the other complainants, previously said that domain name WHOIS data was the starting point of their investigation. While the registrant details were later updated, an earlier version has already put them on the right track.
"In these cases, information is not widely available, but it was discovered that, according to the domain WHOIS, an Uruguayan national was the holder of the Pelispedia domain. We then began to investigate if the person was real and if the data provided coincided with reality, which it did," Cervieri told Redaccion.
The details led to a 35-year-old man, J.A.G.R., who launched Pelispedia after another popular streaming site, Cuevana, went down in 2014. Together with his wife M.J.H.G (34), he reportedly earned between $4,000 and $10,000 per month.
While Pelispedia is not coming back, the site's demise has left a gaping hole that other pirate sites are eager to fill. Following the shutdown earlier this year, sites such as pelisplus.co, pelisplus.to and repelisgo.com have seen a healthy boost in traffic.