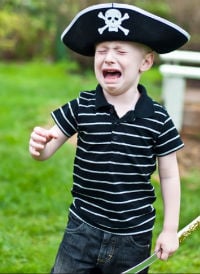 Copyright trolling continues around the world in 2017, with file-sharers the prime targets. From the United States to Europe and beyond, people are still receiving letters in the mail which demand a cash settlement to make a supposed court case disappear.
No country has been harder hit than Germany. Hundreds of thousands of citizens, probably more, have received these so-called pay-up-or-else demands. And, due to strict interpretations of copyright liability, many people find themselves digging deep.
One such case dating back six years has been more complicated than most. In 2011, a family received a letter from Universal Music, demanding cash alongside claims that Rihanna's album 'Loud' had been illegally shared via their Internet connection.
The parents, to whom the letter was addressed, indicated that they had no interest whatsoever in the R&B star. However, one of their three children apparently did, and the parents knew which one had committed the infringement.
Perhaps understandably, however, the parents didn't want to throw their child to the lions. It's a position that's supported by a local law which protects family members from having to testify against each other.
The case ended up at the Munich Court of First Instance and the parents were held liable for copyright infringement and ordered to pay almost 3,900 euros. From there the case progressed to the Federal Court of Justice (Bundesgerichtshof – BGH), which handed down its ruling Thursday.
In a big win for Universal, the BGH upheld the decision of the lower court, holding the parents liable for copyright infringement.
According to the Federal Court, if a person knows which other people in his or her residence (typically family members) shared files illegally, they should reveal the name of that person to the Court. If they do not wish to do so, they must accept liability and pay the fine themselves, no matter whether the offender is a child or an adult.
The Court did throw potential future defendants a lifeline, however. If the Internet account holder does not know the name of the infringer, he or she is not obliged to monitor the Internet usage of other family members or to examine computers for the existence of file-sharing software.