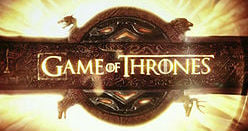 With 4.3 million downloads per episode, Game of Thrones was the most pirated TV-show on the Internet last year.
To a certain degree one could claim that HBO is to blame for Game of Thrones' high piracy rates.
They want to keep access to the show "exclusive" and even Netflix wasn't able to buy the rights for a huge sum of money. Combined with delayed airing in many parts of the world, these restrictions are the main reason why so many people chose to download the show illegally.
However, according to the show's director David Petrarca these elevated piracy levels are not necessarily a bad thing. When he was confronted with TorrentFreak's download statistics, he suggested that piracy may do more good than harm.
Petrarca responded by saying that all these unauthorized downloads don't matter because shows such as Game of Thrones thrive on "cultural buzz" and benefit from the social commentary they generate.
"That's how they survive," he said during a panel discussion at the University of Western Australia.
In other words, the director believes that the buzz created by pirates puts the show on the radar and eventually leads people to buy HBO subscriptions.
Whether it is the best decision in terms of revenue has yet to be seen. It's clear that HBO prefers more exclusiveness over less piracy, but this can be a dangerous game in the long run.
HBO might make decent money by selling subscriptions now, but the limited availability also breeds pirates. One has to wonder how easy it is to convert these people to subscriptions once they have experienced BitTorrent.
The notion that piracy broadens the audience is not new in the TV-industry. Half a decade ago "Heroes" and "Lost" co-producer Jesse Alexander already told us that BitTorrent pirates helped these shows to grow and that TV networks should move away from artificial restrictions.
The third season of Game of Thrones starts next month, and we have a feeling that some piracy records will be broken again, generating some much-needed cultural buzz.
Game of Thrones Season 3