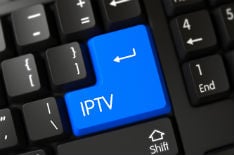 Selling piracy-configured set-top boxes or subscriptions that enables access to pirated TV streams can lead to both civil and criminal prosecutions in the UK. In most cases over the past few years, the latter has been the preferred option.
Any rightsholder can file a civil lawsuit but companies including Sky, BT Sport and the Premier League, prefer private criminal prosecutions offering prison sentences in addition to damages. In several cases over the past few years, investigations by local Trading Standards teams have also led to custodial sentences and on Friday, another was added to the list.
Trading Standards Investigates BillsTV
Britain's pubs have long been associated with people quietly buying questionable items from men with names that suddenly can't be remembered. These days it's more likely for those sales to be organized on social media, which happily broadcast illegal sales to the whole world while logging everything for posterity.
After Kent County Council Trading Standards discovered piracy-configured set-top boxes and access to illegal streams being sold on Facebook, it launched an investigation. Sales took place via a dedicated page called 'BillsTV' with devices and subscription tiers offered at various prices, and then paid for via PayPal.
Combining illegal streaming subscriptions and Facebook advertising with PayPal payments isn't exactly ideal for avoiding detection and by May 2019, Trading Standards had seen enough. Two warrants were executed in Dover and Tonbridge, one of them against a man who used his own name to brand his piracy business.
Fraud, Copyright and Money Laundering
Following their arrest in May 2019, Billy Collin Arthur Martin from London and Darren Bough from Dover had a considerable wait for their guilty pleas to be heard in court. During a sentencing hearing in Court 5 of Canterbury Crown Court last Friday (case T20220079), it was revealed that the men sold devices and memberships that allowed customers to access TV shows, movies and live sporting events, in breach of copyright.
Kent County Council Trading Standards (KCCTS) says that Facebook customers paid the men via five different PayPal accounts, netting them over half a million pounds over a relatively short period.
"In the space of approximately 18 months the fraud made the criminals more than £540,000. Bough received £399,536 and Martin £140,568, all believed to be linked to this illegal activity."
Crimes "Too Serious" to Avoid Custodial Sentences
KCCTS reports that the men asked the Court for leniancy, citing their families' reliance upon them. There had also been a significant delay in bringing the case to a close following their arrests in 2019. Judge Rupert Lowe took their submissions into consideration butfound that the pair's offending had been "too serious" to avoid custodial sentences.
Describing the men as a "couple of Fagins" who had "struck at the heart" of online commerce, Judge Lowe sentenced Martin to 24 months imprisonment and Bough to 21 months for fraudulent trading, money laundering and copyright infringement offenses.
In a statement following the sentencing, Clive Phillips, Operations Manager at KCCTS, said that intellectual property crime has a negative effect on society.
"Intellectual property crime damages the economy. It impacts on creators, avoiding tax and hampering innovation. We will investigate and take appropriate action to ensure there is a fair and legal trading environment in Kent," Phillips said.
Trading Standards Strike in Scotland
Following a separate investigation, a report from Trading Standards Scotland (TSS) reveals that four people, aged 51, 50, 46 and 45, have been reported to the Procurator Fiscal Paisley for providing illegal access to broadcasts owned by Sky and other legal streaming services.
"After a joint operation with Police Scotland and Sky, the accused have been reported for various offenses against the Copyright, Designs and Patents Act 1988 and the Trade Marks Act 1994, offences which are punishable by a fine and/ or imprisonment upon conviction: more charges are to follow," TSS says.
Matt Hibbert, Director of Anti-Piracy at Sky, described the four people as potentially important players.
"This operation targeted a group who were believed to be a major source of illegal streams. In taking this action Trading Standards Scotland has not only blocked access to stolen Sky content, it has helped protect consumers from some of the very real risks of accessing movies, TV shows and live sports in this way," Hibbert said.
TSS currently lists IPTV as a priority area for enforcement.