Playing retro games is a popular pastime of some of the most avid game fanatics, who can't always feed their urge through official channels.
Some titles are more than two decades old and no longer legally available. This gap has always been filled by emulators and ROMs sites. However, these have come under fire recently.
Last month Nintendo filed a complaint at a federal court in Arizona, accusing LoveROMS.com and LoveRETRO.co of massive copyright and trademark infringement.
This case might soon be settled, but not without causing collateral damage. Following the legal campaign, several sites stopped offering ROMs, to avoid millions of dollars in potential damages.
While these decisions are understandable, not everyone is equally impressed by the show of legal force. The niche pirate site 'Good Old Downloads,' for example, sees the ROMs controversy as a good opportunity to expand its catalog. With retro games.
Coming soon…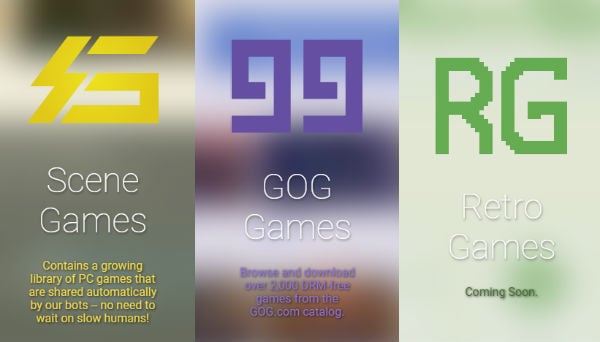 The new section is "coming soon" according to the site's homepage. While no further details are listed, it is now linked to a Tweet which makes it rather clear what motivated 'Good Old Downloads' to add retro-titles.
The tweet embeds a video showing recent press coverage of the Nintendo lawsuit and the related shutdowns. Towards the end, it shows a clip from "Age of Ultron" where Thanos' face is replaced by the site's logo.
"Fine, I'll do it myself," he says.
The head..
Should've gone for the head.

Video Credit: MnSXx pic.twitter.com/iteEfXpNkp

— Good Old Downloads (@goddownloads) August 23, 2018
In recent weeks, thousands of gamers have been deprived of their favorite ROM sources. They will surely welcome Good Old Download's most recent expansion plans.
That said, ROMs haven't been particularly hard to find through traditional pirate sources. For example, shortly after Nintendo announced its lawsuit, one Demonoid user uploaded torrents featuring thousands of ROMs to the site, including tiles belonging to the Japanese game giant.
Nintendo is obviously not going to like this public deviance. But whether they will act on it is another matter.