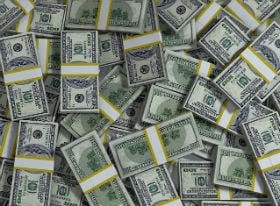 A few weeks ago, we reported that anti-piracy company DMCAForce offered a rather unique partnership to torrent and streaming sites.
Where many companies in the advertising industry do their best to avoid sites that are linked to piracy, the San Diego-based company takes the opposite approach.
In an email, the company promised the sites a revenue-sharing opportunity. Instead of removing a link or file, they can remain up, if the site owner agrees to share part of its advertising space.
"DMCAForce recently launched a new way for File Sharing sites to work with content creators. Where you as the file sharing site can distribute their content for free, but in exchange provide the advertising space around the product," the email read.
It's a rather intriguing proposal which we were eager to hear more about. DMCAForce had clearly seen our article, as the company used it in its communication to prospective clients, which prompted us to reach out.
We spoke to Mark Bauman, the CEO of DMCAForce. He explained that the company sought a solution to keep both copyright holders and website operators happy.
"We chose this approach as corporations, large to small, constantly pay DMCAForce and our other companies like DigiRegs, for services to remove content all day every day," Bauman said.
"It's a loss on the content creators books to pay us, but a necessary job that needs to be done. To further that, it's a loss on the books of the place it's taken from, as it is technically ad space for users who are looking for their product."
When copyright holders have to pay to remove content and site owners lose appealing content and advertising space, nobody wins.
This provided an opportunity for Bauman, who also has a strong footprint in the advertising business. Combining classic anti-piracy tools with advertising expertise, was a logical next step.
"Since I'm also the owner of an Ad Platform; TrafficHaus, which provides advertising and revenue to sites, including torrent sites, I decided it's time to bridge that gap," Bauman told us.
So, instead of removing content through takedown notices, the company now offers to show ads around it, with the websites and rightsholders sharing the revenue.
It's a noteworthy move in a time where more and more advertisers are taking measures to avoid sites with a pirate stigma. The advertising and entertainment industry has been rather active on this front, with help from the Police Intellectual Property Crime Unit and Europol, among others.
Bauman says that his advertising company prefers not to ban or block any sites. It doesn't want to reward piracy either but sees cooperation between site operators and copyright holders as a win-win.
"We don't want to reward torrent sites for stealing, and we don't want to deter their sites from operating," Bauman said.
This works well, Bauman said. With the adult-oriented site Spankbang.com they were able to bring in $15,000 a month, which is nothing to sneeze at. And with that kind of extra income, copyright holders are happy too.
"Rightsholders liked it, they got a fair rate because we were able to drive solid revenues for their content that they invested in and worked so hard to create," Bauman said.
With the revenue share model, copyright holders retain full control. If they don't believe that they are generating enough revenue, they can still remove the content. Also, they can choose to exclude certain works, such as new releases.
This filtering can even be done automatically, through a fingerprinting API, which recognizes infringing content. This can then be removed, replaced, or monetized with ads. This technology can also come in handy when Article 13 (now 17) is implemented, Bauman adds.
The initial tests were conducted with adult-themed content, but DMCAForce is expanding its reach. While Bauman prefers not to name any clients, some music industry companies have shown an interest in the model.
The ultimate goal is to make sure that the system works for everyone involved.
Bauman believes that cooperation is key as pirates will always find a way to upload and share content somewhere. That's not going to change anytime soon. So instead of fighting it, bringing both sides together may prove to be more fruitful.
"Users are going to steal and share and need somewhere to upload content. They're just going to do it and there's no way to stop it. So our stance is to protect content, but leverage it as well," he said.