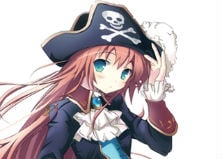 Back in March, Japan's Chief Cabinet Secretary Yoshihide Suga said that the government was considering measures to prohibit access to pirate sites.
While protecting all content is the overall aim, it became clear that the government was determined to protect Japan's successful manga and anime industries.
It didn't take long for a reaction. On Friday April 13, the government introduced emergency website blocking measures, seeking cooperation from the country's ISPs.
NTT Communications Corp., NTT Docomo Inc. and NTT Plala Inc., quickly announced they would block three leading pirate sites – Mangamura, AniTube! and MioMio which have a huge following in Japan. However, after taking the country by storm during the past two years, Mangamura had already called it quits.
On April 17, in the wake of the government announcement, Mangamura disappeared. It's unclear whether its vanishing act was directly connected to recent developments but a program on national public broadcasting organization NHK, which claimed to have traced the site's administrators back to the United States, Ukraine, and other regions, can't have helped.
Further details released this morning reveal the intense pressure Mangamura was under. With 100 million visits a month it was bound to attract attention and according to Mainichi, several publishing giants ran out of patience last year and reported the platform to the authorities.
Kodansha, Japan's largest publisher, and three other companies filed criminal complaints with Fukuoka Prefectural Police, Oita Prefectural Police, and other law enforcement departments, claiming the site violated their rights.
"The complaints, which were lodged against an unknown suspect or suspects, were filed on behalf of manga artists who are copyright holders to the pirated works, including Hajime Isayama and Eiichiro Oda, known for their wildly popular 'Shingeki no Kyojin' ('Attack on Titan,' published by Kodansha) and 'One Piece' (Shueisha Inc.), respectively," the publication reports.
Mangamura launch in January 2016 and became a huge hit in Japan. Anti-piracy group Content Overseas Distribution Association (CODA), which counts publishing giant Kodansha among its members, reports that between September 2017 and February 2018, the site was accessed 620 million times.
Based on a "one visit, one manga title read" formula, CODA estimates that the site caused damages to the manga industry of 319.2 billion yen – around US$2.91 billion.
As a result, police are now stepping up their efforts to identify Mangamura's operators. Whether that will prove fruitful will remain to be seen but in the meantime, Japan's site-blocking efforts continue to cause controversy.
As reported last month, lawyer and NTT customer Yuichi Nakazawa launched legal action against NTT, demanding that the corporation immediately end its site-blocking operations.
"NTT's decision was made arbitrarily on the site without any legal basis. No matter how legitimate the objective of copyright infringement is, it is very dangerous," Nakazawa told TorrentFreak.
"I felt that 'freedom,' which is an important value of the Internet, was threatened. Actually, when the interruption of communications had begun, the company thought it would be impossible to reverse the situation, so I filed a lawsuit at this stage."
Japan's Constitution and its Telecommunications Business Act both have "no censorship" clauses, meaning that site-blocking has the potential to be ruled illegal. It's also illegal in Japan to invade the privacy of Internet users' communications, which some observers have argued is necessary if users are to be prevented from accessing pirate sites.