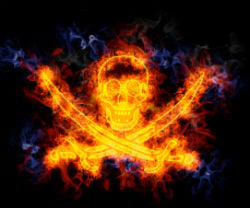 After spending more than 16 years implementing intellectual property laws introduced in 2005, amendments to intellectual property law in Vietnam came into effect on January 1, 2023.
At that point, however, implementation was still to be determined so, over the past few months, the government has been drafting decrees.
Issued by the government in late April, Decree No. 17/2023/ND-CP offers guidance on various copyright matters related to ISP liability and enforcement measures, including disclosure of customer information. At first blush, it appears to herald a new world of opportunities for rightsholders.
"Most Voluminous" Copyright Decree Ever Issued in Vietnam
Global IP services firm Rouse reports that with 8 chapters and 116 articles, Decree 17 is the most voluminous copyright decree ever issued in Vietnam.
"[T]he Copyright Decree provides significantly detailed guidance on copyright enforcement, especially which disputes can be classified as a copyright dispute, how to establish acts of copyright infringement, and how to calculate damages caused by infringements," the company reports.
"The long, detailed section in copyright assessment is also expected to pave the way for the growth of the currently limited copyright assessment services in Vietnam."
Hollywood studios and publishers of Japanese anime and manga have long complained of difficulties enforcing their rights in Vietnam. However, if the new amendments take shape as the Decree suggests, Vietnam may be on the cusp of a whole new era.
For rightsholders struggling to tackle major piracy platforms including Fmovies, 9anime, and BestBuyIPTV, the balance of power may have begun to shift.
Internet Service Providers
Given that pirate site operators can be difficult to identify, rightsholders believe that entities providing infrastructure services, such as connectivity or hosting, should shoulder some responsibility for infringement, if they are in a position to act but fail to do so.
According to a report from IP experts at Baker McKenzie, Article 198b of the Amended IP Law as laid out in Decree 17 broadly identifies an ISP as a mere conduit, caching, or on-demand digital content storage/hosting service. Entities that qualify for ISP status include cloud storage providers, social network providers, and search engines.
Hosting ISPs must develop tools to receive requests for content to be removed or blocked, when that content infringes on copyright and/or related rights. They will also be required to remove or block content in accordance with new regulatory procedures when receiving "substantiated requests" from users or a competent state agency.
"Failure to comply with this requirement may result in joint liability for losses caused by the infringing act of the user," the experts note, adding that hosting ISPs will also be required to notify Vietnam's Copyright Office of the name of the person responsible for copyright issues.
Know Your Business Customer Rules
Platforms are also responsible for warning their users of the liability incurred if they commit copyright infringement. In theory, that should be easier than before. The new law requires ISPs to verify their customers' identities when they first register for an account. These so-called Know Your Business Customer (KYBC) rules are always popular with rightsholders, even though many countries in the West choose not to implement them.
Adherence to KYBC protocols means that when ISPs receive a written request from a competent state agency, they must provide information on their users in copyright infringement matters.
That still falls short of standards elsewhere where courts can authorize disclosure based on rightsholder complaints, but as part of a package of measures, rightsholders appear much better equipped than they were under the previous regime. How things will play out in practice will remain to be seen.
The Vietnam Copyright Decree (Decree No. 17/2023/ND-CP) is available here (pdf)