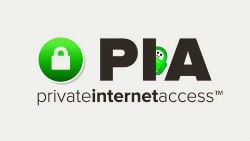 Private Internet Access, commonly known as PIA, is one of the largest VPN providers in the world.
In recent years it's become a well-established brand that has had its no-logging policy tested in court, with success.
This week the company announced that some changes are afoot. PIA's parent organization LTMI Holdings is in the process of a merger acquisition by the publicly traded Kape Technologies, which also owns the Cyberghost and Zenmate VPN services.
As part of the planned deal, Kape will pay $95.5 million. Part of this will be paid in cash, Vox reports, and Kape is also planning to pay the $32.1 million in existing debt PIA has on the books.
With the planned merger acquisition Kape hopes to become a dominant force in the VPN industry.
"In one acquisition, I believe we have positioned Kape to fast become one of the leading digital privacy service providers in the world, empowering consumers to manage their own data and digital security," Kape's CEO Ido Erlichman comments.
PIA's CEO Ted Kim is also pleased with the deal and notes that it will help to improve the digital privacy and security of PIA's subscribers worldwide.
There are no changes planned in the short term. The Private Internet Access name will remain in use for now, just as Cyberghost and Zenmate are still using their original brands. However, the acquisition has raised questions among some users.
Some have pointed at Kape's history. The company had previously operated under the name Crossrider and was active in the advertising space. Among other things, it installed toolbars with 'potentially unwanted software.' While the company has since switched to a focus on cybersecurity, this past has made some people suspicious.
In an article addressing some of the questions, PIA assured its subscribers that its course is not going to change. According to Chief Communications Officer, Christel Dahlskjaer, privacy and security remain the top priority.
"From day one, we have been clear that your privacy is our policy and that the Private Internet Access VPN and our other privacy products exist to bring power to the people.
"The people are our stakeholders, and it is to you all, collectively, that we must remain accountable," Dahlskjaer adds. She points out that PIA worked with Kape's to establish a shared mission and guiding principles, which reflects the core values.
It's inevitable that any corporate deal in the VPN industry will be watched closely and that's a good thing. VPN providers rely on trust and should be judged by their actions. The company that protects its customers the best way it can, will ultimately be the most successful.
PIA believes that, by teaming up with Kape, it has the best shot at achieving this goal and asks users to give it the time to prove itself.
—–
Disclaimer: PIA is one of our sponsors. This article was written independently, as all of our articles are. We generally don't report on VPN business news but felt that it was good to mention this development.