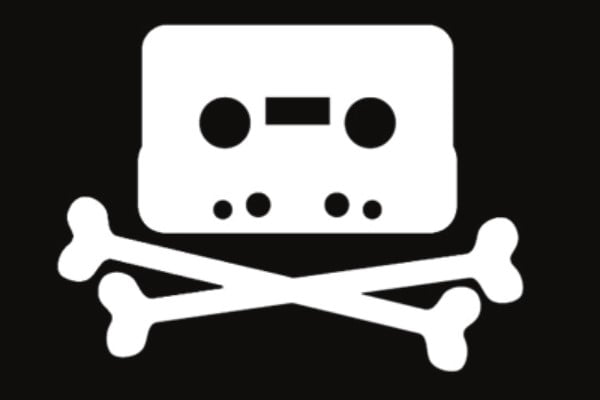 Danish law enforcement authorities have worked hard to shut down the thriving local torrent tracker scene.
It started in September and October 2020 when DanishBits and NordicBits went offline after their alleged operators were identified and arrested.
The shutdown of these sites was a major blow to the local piracy ecosystem, but it didn't take long before other sites stepped up. Both Asgaard and ShareUniversity opened their doors to new members, resulting in explosive growth.
The difference in this instance, however, was that the enforcement authorities kept up the pressure. Helped by local anti-piracy group Rights Alliance, Danish police swiftly put a target on these growing sites, which soon suffered the same fate.
This type of law enforcement action against private torrent trackers is rare, but rightsholders believe that it was essential to ensure the greatest impact on Danes' file-sharing habits. The authorities seem to agree as their actions weren't just limited to pulling the plug; they were followed up by prosecutions.
Court Sentences 'Serial Infringer'
Over the past years, the Danish torrent crackdown has resulted in more than a dozen convictions. This includes jail sentences, most of which are conditional. Last week, another one was added to this still-growing list.
A Danish court sentenced a 37-year-old man from Jylland to a 60-day suspended sentence, for uploading more than a thousand works. These pirated releases were shared through multiple torrent trackers including DanishBytes, SuperBits and NorTor.
In addition to the prison sentence the man, who is described as a 'serial infringer', also agreed to pay 10,000 Danish kroner (~$1,500) in damages to the Rights Alliance.
The National Unit for Special Crime (NSK) reports that at least 242 works were shared on SuperBits and NorTor between December 2020 and February 2021. From March 2021 to March 2023, the same man downloaded 676 and uploaded 356 pirated files on DanishBytes.
Deterring Prospective Pirates
According to Jan Østergaard, Special prosecutor at NSK, the conviction once again sends a clear message to site operators and users that copyright infringement can result in serious sentences.
"I am pleased with the sentence, which is based on solid investigative work. The verdict sends a clear signal to all file sharers that illegal sharing of films, music and other copyright protected material can have serious consequences," Østergaard notes.
Rights Alliance CEO Maria Fredenslund is also pleased with the outcome and notes that these convictions have a deterrent effect.
"High penalties have a preventive effect on illegal file sharing, and therefore we are pleased that the case can contribute positively to protecting content in the future," she says.
More to Come
Since the start of the crackdown at the end of 2020, thirteen cases involving operators and users of torrent trackers such as Asgaard, DanishBytes, Notor and SuperBits, have resulted in successful convictions.
These cases include six against the ringleaders of the Asgaard tracker. The prosecution of the seventh and final operator of the defunct torrent site is more complex and that trial is scheduled to take place in February 2024.
Later this month, an alleged operator of the ShareUniversity tracker also goes on trial, so the courts are certainly not done with these cases just yet.
—
An overview of several of the most recent piracy-related convictions in Denmark, provided by Rights Alliance, is listed below.
Targets
Service
Date of judgement
users and uploaders
DanishBytes, Notor, SuperBits
13.09.2023
users and uploaders
Asgaard
22.06.2023
ringleader(s)
Asgaard
24.04.2023
ringleader(s)
Seedbox
28.02.2023
users and uploaders
DanishBytes
25.11.2022
ringleader(s)
DanishBytes
14.11.2022
ringleader(s)
Asgaard
03.11.2022
users and uploaders
SuperBits / Nielsen Networks
01.09.2022
ringleader(s)
Asgaard
15.03.2022
ringleader(s)
Asgaard
15.03.2022
ringleader(s)
Asgaard
04.02.2022
ringleader(s)
Asgaard
15.06.2021
ringleader(s)
DanishBits
27.04.2021
users and uploaders
DanishBits
23.03.2021
ringleader(s)
Plex-server
03.03.2021
ringleader(s)
NextGen
07.05.2020
users and uploaders
DanishBits
12.02.2020
users and uploaders
DanishBits
25.06.2019
ringleader(s)
Movielocker
01.11.2018