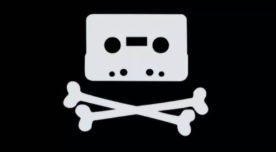 Last December Internet provider Cox Communications lost its legal battle against a group of major record labels.
Following a two-week trial, the jury held Cox liable for the copyright infringements of its subscribers, ordering the company to pay $1 billion in damages.
Heavily disappointed by the decision, Cox later asked the court to overturn the verdict, or at least lower the damages. According to the ISP, the $1 billion figure is 'shockingly excessive' and "wholly disproportionate" given the circumstances.
The record labels clearly disagree. They just responded to Cox's request with a scathing motion summarizing why they believe the verdict is well deserved. In fact, it could have easily been higher.
With over 10,000 works being part of the lawsuit, the potential damages could've reached $1.5 billion, they write. That Cox is happy with the outcome is understandable, according to the labels, but they stress that it's warranted based on the "bountiful" and "damning" evidence.
What follows is a summary of Cox wrongdoings, which includes policy decisions as well as many quotes from senior employees. In particular, their response to infringement notices, copyright holders, and persistent pirates.
According to the music companies, internal emails show that the ISP was well aware of the growing body of copyright notices it received. However, it did little to curb this problem, despite claims it made to the outside world.
The trial evidence repeatedly showed that Cox said one thing and did another, the labels write, adding that infringing customers could simply continue pirating.
"Cox said it had a policy that led to termination. But the evidence showed that Cox applied an unwritten policy that undid terminations, and then stopped terminating for infringement altogether," the labels write.
The infringements continued while hundreds of thousands of subscribers reportedly had their accounts terminated because they failed to pay their bills.
"Cox said internet service was too precious to terminate lightly and it could never terminate business customers because they include hospitals and schools. But the evidence showed that Cox terminated over 619,000 customers—including 22,000 business customers — who were a month or so late on their bills."
While Cox claimed to take abuse seriously, it deleted millions of notices it received from anti-piracy company Rightscorp, while capping the number other rightsholders could send. As a result, no action was taken for 90% of the notices it received.
These allegations are isupported by damning emails and quotes. This includes a statement made by the head of Cox's abuse department, Jason Zabek, who is quoted stating "f the dmca!!!"
"For the cherry on top, Mr. Zabek and his top lieutenant crowed 'f the dmca!!!' and 'F the DRC!' (Digital Rightscorp) when celebrating the 'silent deletion' of infringement notices and Cox's imposition of hard limits on all complainants.
"It is hard to imagine taking abuse complaints any less seriously or disrespecting copyright laws any more, and the jury agreed"
While more DMCA notices kept coming in, Cox 'slashed' the abuse department according to the record labels. The Technical Operations Center abuse team went from 14 members to four, which then lifted the load by ignoring all first notices and capping the daily volume rightsholders could send.
"Cox ignored the first notice to each subscriber, but it couldn't ignore all of them. So instead it capped the number of notices it would accept from any copyright holder to a default limit of 200 per day, reluctantly increasing it to 600 for the RIAA over time," the labels add.
The music companies allege that Cox's "sham" policies and procedures provided a safe haven for pirates. In 2004, the company had a three-strikes policy to terminate subscribers, but as years passed that went up to a 14-strike policy. And even then, some terminated subscribers were easily led back in.
"Cox had several internal-only policies that made a mockery of terminations for copyright infringement. For years, it imposed 'soft terminations' with immediate reactivation and, incredibly, a clean slate for infringers," the record labels note.
The reason for these lax policies was profit, the plaintiffs note. They argue that Cox kept pirating subscribers on board because they brought in a lot of money. This, again, is illustrated by internal communications.
"Email after email from Cox's abuse team demonstrated this: 'This customer will likely fail again, but let's give him one more change [sic]. he pays 317.63 a month.'," the labels note.
These unwritten policies allowed Cox to reap greater profits. In 2013-2014 alone, Cox earned $19.5 billion in revenues, with $8.3 billion of that being net profit, which in part was generated by repeat infringers.
"For example, Cox billed a residential subscriber who was the subject of at least 101 infringement notices $8,594 from February 2013 through 2016 — all of which Cox billed after it received at least 13 infringement notices for that subscriber," the labels write
"To put it bluntly, Cox's policies and procedures were a sham. The jury rightly understood that because of Cox's actions and decisions, repeat infringement carried virtually no consequence and Cox profited handsomely as a result."
Based on these and a wide variety of other arguments and examples, the music companies believe that the $1 billion verdict is well deserved. The court should, therefore, refrain from allowing a new trial or lowering the damages amount.
In addition, the companies also objected to Cox's previous request for a judgment as a matter of law. The evidence supporting the jury's verdict was abundant and legally sufficient, they note there.
—
A copy of the record labels' opposition to the motion for lowering the damages or a new trial is available here (pdf).